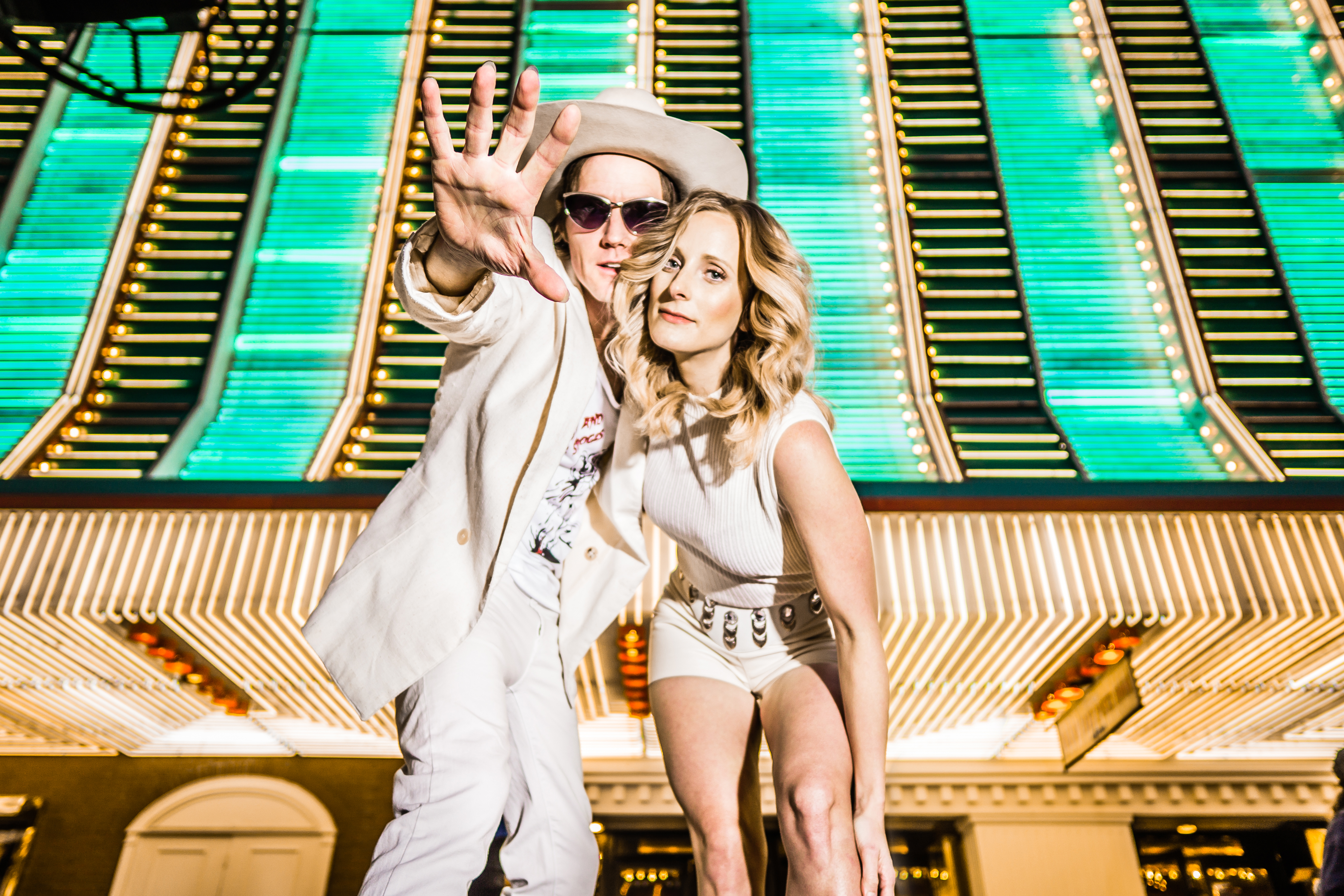 It's the first single from their upcoming album 'Panther in the Dollhouse.'
Photo by Lyle Bell

Rock 'n' roll power couple Whitehorse—the married duo consisting of Melissa McClelland and Luke Doucet—are gearing up to release their fourth album, Panther In The Dollhouse, on May 12 via Six Shooter Records. It follows up to their Juno Award-winning 2015 album Leave No Bridge Unburned, and McClelland offers that, "sonically, I like to think this record is a soft little kitty cat with the claws of a panther."
"Panther In The Dollhouse owes much of its soul to early '90s British trip-hop and Chicano-infused Beck jams," Doucet adds. "It is a work of fiction. The characters portrayed are people you think you like and relate to but—admit it—you avoid them at all cost. Still, their stories are better than ours."
The record's slick first single, "Boys Like You," grooves through rhythm-heavy verses into dreamy, expansive choruses that put Doucet and McClelland's tested-and-true harmonies to good use. While Doucet rattles off visions of rock stardom, McClelland pipes in on a vicious hook to admonish him with cries of, "boys like you, they live with their mothers forever, and ever, and ever, and ever." The video places all the tension of the tune between the two of them, coasting along through photo shoots, backstages, green rooms, and live shows. "The boy is pathetic and a bit desperate, but maybe she senses an air of entitlement somewhere in there," McClelland explains. "To him she will never be a real person, just a clichéd idea of what he wants, needs, deserves. Not so fast, dipshit."

Watch Whitehorse's new video for "Boys Like You" below:
Panther In The Dollhouse track listing:
1. Epitaph in Tongues
2. Boys Like You
3. Die Alone
4. Trophy Wife
5. Pink Kimono
6. Kicking Down Your Door
7. Gracie
8. I Can't Take you With me (Charlene's Theme)
9. Nighthawks
10. Manitoba Death Star

Matt Williams is a writer and photographer in Toronto. Follow him on Twitter.