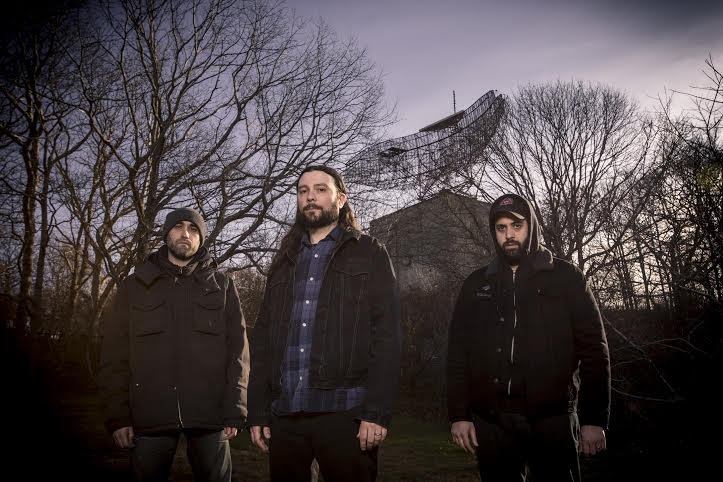 Stream "Dream State Arsenal" off the cult NYC doom trio's upcoming new album for Relapse Records.
The towering doom iconoclasts in Unearthly Trance have awoken from their seven-year slumber to announce the imminent release of Stalking The Ghost, their sixth full-length album and first since 2010's V. The band has kept sporadically busy with an EP, a compilation, and a pair of splits with Wooden Wand, but only recently has the trio—comprised of Ryan Lipynsky (guitar, vocals), Jay Newman (bass), and (drums)—started appearing live again, and hit the studio in earnest. Today, they revealed a first glimpse at the darkness to come: "Dream State Arsenal."
The track scuttles in on waves of insectoid buzzing and paranoid distortion, then collapses into the clutches of a monolithic central riff and Lipinsky's gritty, Jus Osborn-crunching-rocks clean vocals. It's weirdly accessible, in a way; a little more rock 'n' roll seems to have seeped into their malignant core (though only a little). It bears repeated listens, and I'm extremely interested to hear the rest of the album. That it was recorded by Colin Marston and features gorgeous cover art by Orion Landau only sweetens the pot, and heightens the anticipation.
Stalking The Ghost is out February 24 via Relapse. Physical preorders and bundles are available here, and digital downloads can be preordered via Bandcamp. For now, close your eyes, and face "Dream State Arsenal."
Kim Kelly is doomed on Twitter.