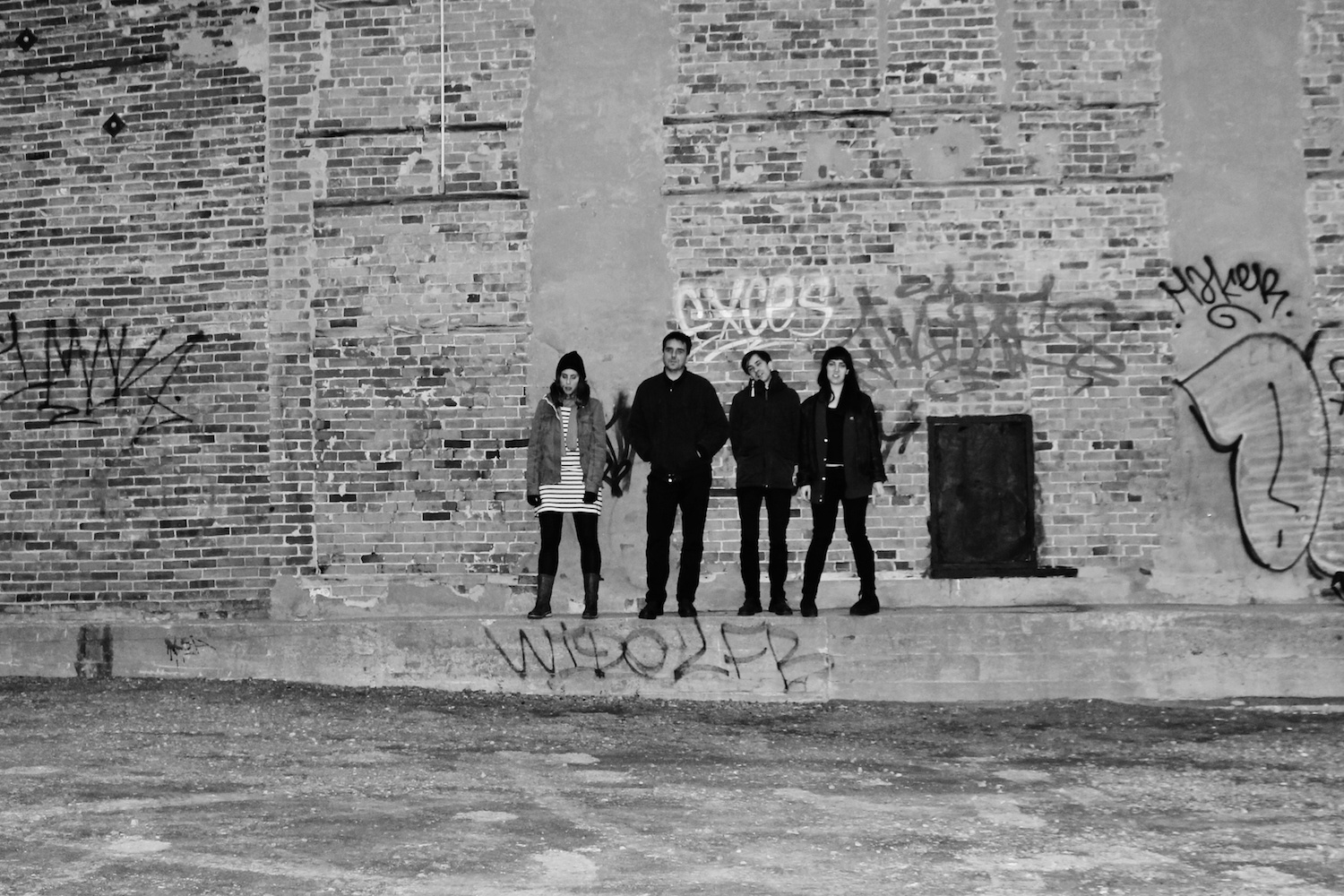 Montreal's synth pop band Police des moeurs get weird on their new cover tape.

Photo courtesy of Frau Paularoid
When you think of 80s punk bands such as Reagan Youth and Antisect, you probably don't associate them with contemporary synth pop band Police des moeurs. Nonetheless, the Montreal quartet have decided to tackle the likes of Chron Gen and Thee Headcoatees on a new cover tape called PUNK. Consisting of eight tracks, PUNK is a lively look back at a genre whose legacy seems to have gotten lost amongst the Hedley's of the world. Although one could say the grittier originals have lost their edge, the band has succeeded in retaining the spirit of the once feared and revered genre.
When asked why the band decided to cover these particular tunes, vocalist Francis Dugas had this to say: "All of these songs are direct, stripped down and quite easy to learn. It doesn't take forever to get into them and enjoy, or not. I think that's what makes them good and fun to cover."