Premiere: Obsessions and Delusion Lead to "Swampy" Adventures in New Video from Dirty Frigs
Sometimes infatuation with Dan Burke goes too far and you end up in an unsettling scenario.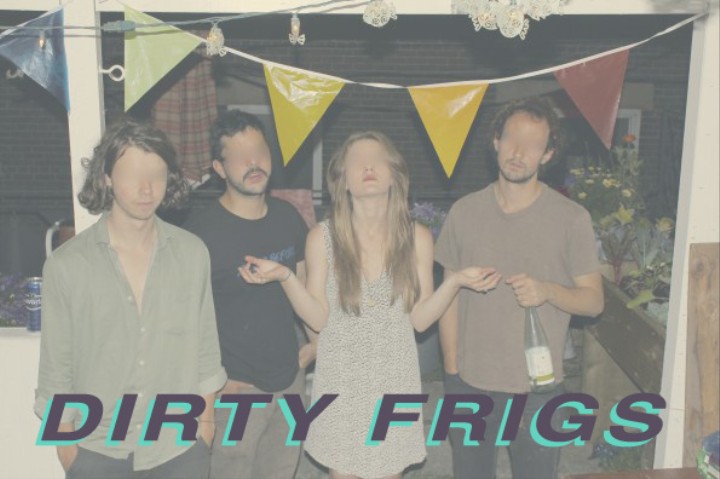 Newcomer musicians Dirty Frigs have a knack for dragging their garage rock sounds through a pit of sludge. Unlike other acts on rising indie imprint, Heretical Objects, the grungy foursome like keeping things raw and dirty while igniting fragrant psychedelics and chilling harmonies you can feel in your bones. With the release of their self-titled EP right around the corner, Dirty Frigs drop their latest visuals for the track "Swampy". The GHOSTPROM directed video features the band and Toronto legend Dan Burke entering an abandoned building. While the prolific concert promoter is certainly one to admire, one fan girl's love blurs the lines between admiration and obsession, leading her into a voyeuristic journey, as Burke and friends hazy hangout gets more and more unsettling.
Dirty Frigs self-titled EP is out now on Heretical Objects. The band will be playing a few shows in November, including their EP Release Party on November 14th.
November 8th Ottawa @ Pressed with Wicked Witches and the yips
November 14th Toronto @ SHIBIGIBI'swith Praises and Bile sister and Sissy Boy
November 21st Kingston ON @ Artel with Boyhood and Moonriser