DJ Shub Mixes Native With The New For The Soulful "Old School Is For Lovers"
Former A Tribe Called Red Member DJ Shub puts out a new song via VICELAND.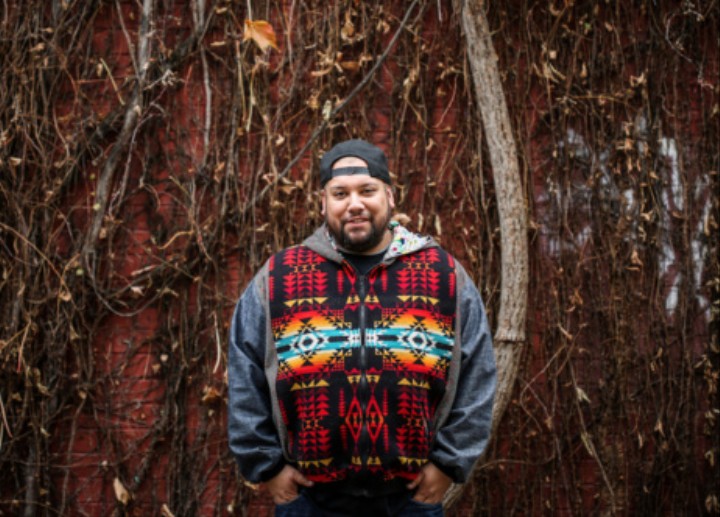 Photo courtesy of Ogichidaa Arts

Former A Tribe Called Red member DJ Shub is close friends with VICELAND's Matty Matheson, so it's only natural for them to work together. And lucky us, Shub has decided to share new track "Old School is for Lovers" which was recently featured on the latest episode of Matty's show Dead Set on Life. Sampling, traditional Anishinabe drum group Morningstar River's "Waabananang Ziibi," the track is a perfect blend of percussive drums, synthesized keys and trap influences with a long-standing traditional sound.
"When Matty asked me for music for his show I wanted to make a song that had musicality in it. I asked myself what would Val Kilmer want to hear in his headphones right before he shot a scene in Thunder Heart," explains Dj Shub. "What would Kevin Costner want to listen to before he had to prance around like a Buffalo in front of Graham Greene in Dances With Wolves. I wanted to make a song that makes your soul travel to unexpected places and at the same time 'Shake your eagle feather.' 'Old school is For Lovers' is about a time when we didn't need to worry about anything but love for each other, the people around us and for Mother Earth." Download a free copy of the track here.
Byron Yan is a writer from Toronto. Follow him on Twitter.