Get Lost in Blocktreat's Catchy New Single "Hinterland Steez"
The new song sounds like the activity it was inspired by: planting trees on the West Coast.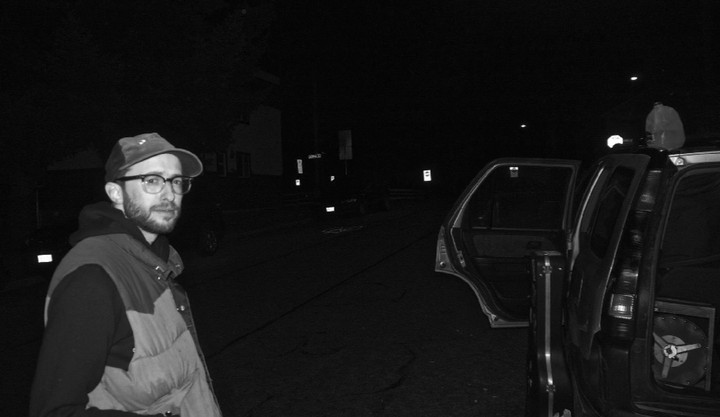 Photo by Sam Tudor
Vancouver producer Blocktreat may not be a household name yet, but if his new single "Hinterland Steez" is anything to go off, he definitely will be soon. A sparse but sharp artist, Brandon Hoffman got the idea to become Blocktreat after planting trees in British Columbia. The song features a continuous guitar loop that warmly draws you in, with a warm slow bass hitting your eardrums along the way.
"The whole idea that progress has to start in urban centres is getting pretty dated. I love that it's cool again to have your own garden plot and grow your own food, tap into a creek with your own hydroelectric rig, or just generally live a more self-sustaining lifestyle," says Hoffman. "This was a big reason I came back to the town where I grew up around a year ago, after living in Vancouver for about 10 years. So now I'm living in a little cabin out of town with my own garden plot (discovering that I am a terrible gardener), and getting back into the small-town lifestyle. If you want to check out a show on a Thursday night your options might be kind of limited. But, it's dead quiet, and sometimes you can see the northern lights."