HAVN Is the Best DIY Venue in Hamilton
The importance of accessibility is important for the founders of Hamilton's best creative space.

All photos courtesy of author
Be it the booming cackle of an improvised multimedia noise set, an emcee ruining his vocal chords over an icy trap beat, or the real-life premiere of an Internet visual art sensation, walking into experimental art space HAVN (pronounced "haven", short for Hamilton Audio Visual Node) on any given event night is uneasy and otherworldly. It's not long before your heart begins to race and your eyes won't believe what's unfolding in front of them. It's hard to leave HAVN without feeling beautiful.
After the dissolution of shared art space Temporary Projects (housed above Sonic Unyon Records), HAVN was born in 2012 by a group of friends from McMaster University. Just like the changing aesthetic within the space, a revolving cast of organizers is one of HAVN's strongest assets, with its founders remaining at the core of the operations while fresh faces emerge and depart with new ideas to push the collective forward. At the time of publication, the founders and operators of HAVN include Ariel Bader-Shamai, Connor Bennett, Petra Matar, Amy McIntosh, Leah Klein, Andrew O'Connor, Chris Ferguson, Kearon Roy Taylor, Josh Weiner and Aaron Hutchinson.
The space, located "off the beaten path" at 26 Barton Street E., in between the buzzy James North art district and the working-class neighbourhood of Beasley, was created to fill an aching void that emerging experimental artists continued to face in Hamilton, Ontario, where opportunities are slim for even the most accessible artists, and basically non-existent for those who create art solely for the purpose of doing so.
Jack Daniel's is supporting music lovers. Enter the Supporting Act contest for a chance to realize your music dreams: www.JDSupportingAct.com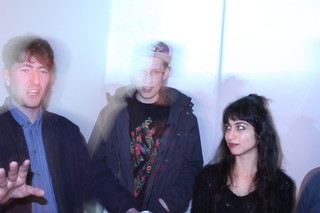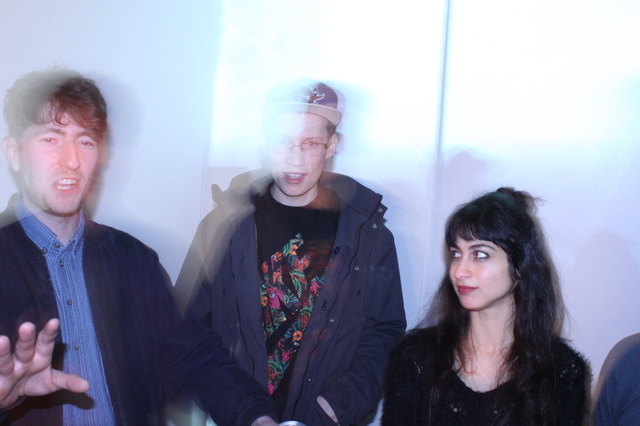 "I like to leave it up to the artist and let [them] figure out how they wanna use the space, like a blank canvas… if they want [set up the space] using one wall and almost nothing else, do it!" explains founder Aaron Hutchinson, "as artists, we respect the idea of having one thought, one piece, one collection of work to think and contemplate on as opposed to having [existing] aesthetic influences in the space."
With its dull white walls, cold ceramic tiles and barred windows, HAVN's minimalism is more than just its look. The event space creates an element of escapism within the Hamilton art community, far away from the blinding neon adverts and opportunistic "pay-to-play" promoters, guest lists and meet-and-greets. HAVN is present, not past. HAVN is punk, not posh. Not punk like leather jackets or green hair, but punk like letting artists keep all the door money, letting them sleep on the floor of the venue to save money for the rest of tour, treating strangers as family. It's punk because it allows bands to facilitate themselves when no one else is willing to.
"[HAVN] was never meant to be a commercial space, we always wanted to be do-it-yourself and have fun while you're doing it!," laughs founder Ariel Bader-Shamai, "I guess it just feels more pure this way. It's harder to get by, but we've managed for three and a half years so it's definitely worth it."
In addition to organizing some of Southern Ontario's most peculiar events, HAVN also operates a short-run tape label (each release is limited to 50 with a "no repress" policy) for Canadian musicians called HAVN Records. Notable artists to have released music through HAVN include Hamilton emcee/producer Emay, Montreal's sweet-voiced beatmaker Sixon and weirdo jazz quartet Haolin Munk. We caught up with some of the HAVN founders to ask them about their history, the importance of curation, memorable events and the ongoing need for safe, DIY multimedia spaces in Ontario.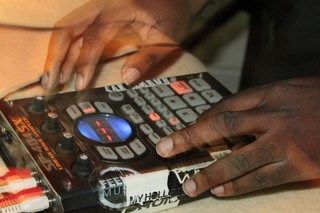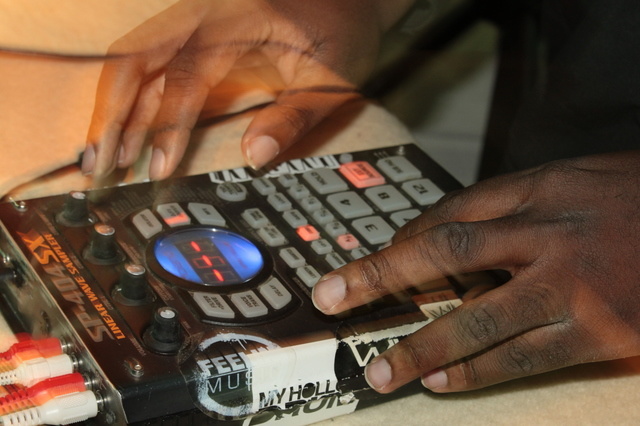 Noisey: Alright, so how did HAVN come to be?
Chris Ferguson: The brief history is that we knew each other from McMaster [University] and we liked doing art/music shows together. Our friends Johan and Dorian rented a space called Temporary Projects in the Sonic Union [Records] building and we did some shows there, had some fun. Around graduation time, Temporary Projects came to a close and we were looking for a space of our own and we founded HAVN at 26 Barton Street East.
Explain the significance of accessibility at HAVN.
Amy McIntosh: At HAVN, we're very open to different people coming in to show and perform their art. We try to be inclusive of everyone in the community. For the three or so years [HAVN has been running], we've had a fair amount of people coming and going and they've all contributed really well to the space.
Petra Matar: As an art collective, we're not just producing work, we are enabling other people to use the space to show their work. Most galleries ask for a commission on artwork, which is something we don't do. We really just wanted to open the floor for art that hasn't been shown before that we think is of value. [Most of the work shown at HAVN is] new and young, a sort of scene that is not very well represented in Hamilton right now.
Aaron Hutchinson: I like to present HAVN as a space where you can come in and do what you want to do and have little of our influence in it aside from helping out. We try as much as we can to make shows pay-what-you-can or free so that people we can welcome people who would not usually come. And because the Internet [bringing] everyone so close [together], we might as well not turn people away from our place.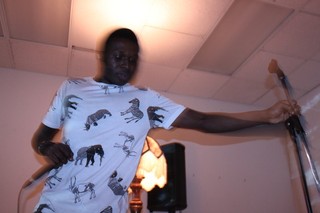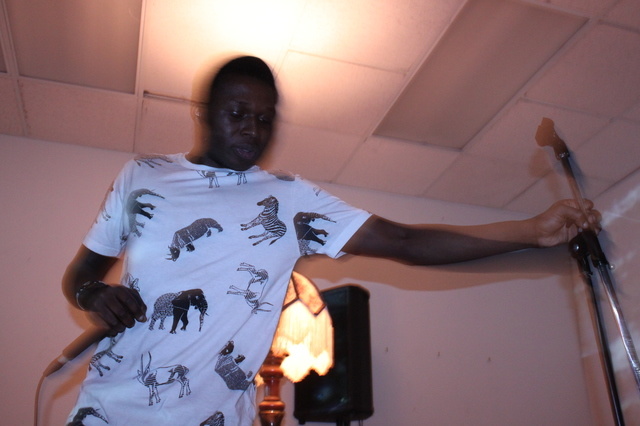 For over three years, HAVN has been located in Beasley, Canada's poorest neighbourhood (per capita). With property values skyrocketing in hip areas like Kirkendall and Jamesville, developers and storeowners are looking to capitalize on low rent on Barton Street, displacing commercial and residential tenants alike. How has HAVN been a facilitator for positive change in an ever-changing area?
Hutchinson: Yea, I wouldn't paint it so highly or so righteously, 'cus it's not! We just wanted to do cool stuff. All we can do and all we are doing is to make this a place for artists. One significant thing that has changed is maybe there are more people hanging out at least this far down from James because of shows. Other than that, I bet all of this [gentrification] would have happened. I'm okay with being lowkey.
Ariel Bader-Shamai: I don't think we could be in any other part of Hamilton, it wouldn't work the same way. I think we're good where we are. More people are walking down the street every once in a while for art crawl, but I don't know if we've particularly improved the neighbourhood or not.
Tell us about some of the most memorable moments at HAVN.
Leah Klein: Last September, we got a ton of enlargers, paper and chemicals and had an operational darkroom in the bathroom! Dream, right? It didn't stand the test of time but that was a really cool use of the space!
McIntosh: Space Party 2 and Doobie Freaks! The entire space was covered in reflective emergency blankets, we had a fog machine going and Doobie Freaks was playing.
Ferguson: I would say the first and only Supercrawl where Haolin Monk played at HAVN. We had only been around for a couple months at that point and the place was packed and it was a lot of fun!
Bader-Shamai: My favourite shows that we do are very interactive and using all kinds of different media. We had a show here that was called "Woven Still," so it was sculpture and there were photographs, projections and sound. We made like a winter forest in here and it was really beautiful!
NO PURCHASE NECESSARY. Open to legal residents of Canada who have reached the legal drinking age in their province/territory of residence. Entry deadline: 11:59 PM ET on February 25, 2016
Luke Hellewell is a writer living in Hamilton.