Retrospective Reviews: The Unicorn's 'Who Will Cut Our Hair When We're Gone?'
The band from Montreal that broke the rules of 00s pop-rock.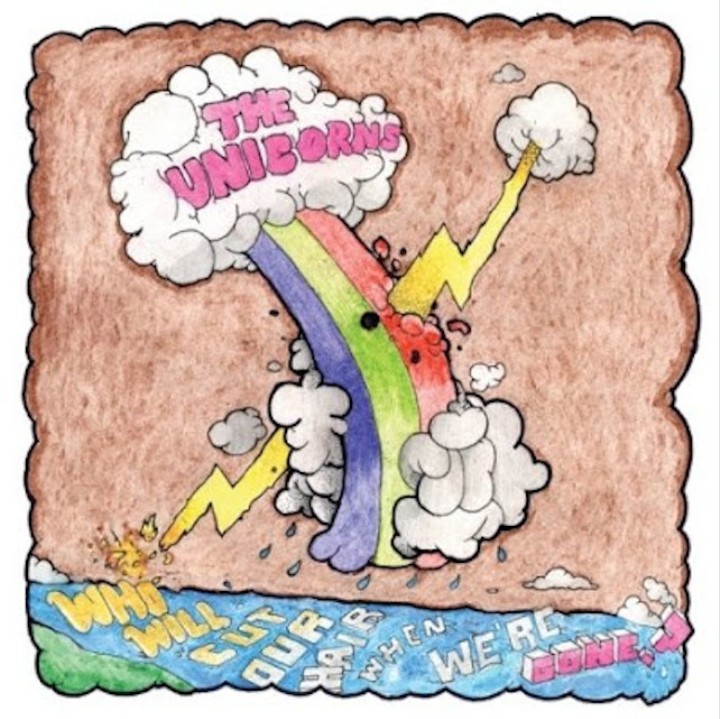 Maybe it's my past obsession with the infamous Internet game Robot Unicorn Attack, but the connotations I associate to the word "unicorn" almost always revolve around bright colorfulness, extreme wondrousness, and magic. And though I am fully aware that I'm probably incorporating a biased exaggeration to such a comparison, I believe the same can be said of former Montreal rockers The Unicorns. Don't believe me? Then you clearly haven't been exposed to their 2003 album Who Will Cut Our Hair When We're Gone?
At a time when bands like The Shins and Belle and Sebastian were rocking the pop world with songs like "Kissing The Lipless" and "I'm A Cuckoo", The Unicorns broke all the rules and completely abandoned the basic pop-rock structure. This was quickly noted and applauded by indie music publications such as Pitchfork whose 2003 review of the album praises the band's avante-garde approach to the genre; "To nail beautiful, memorable lines with such remarkable ease is a feat unto itself, but to do so in essentially formless compositions is a different class of achievement entirely".
This so-called rewriting of the pop-rock rulebook is extremely evident in songs like "Tuff Luff"; a carnivalesque track that is fully defined by bubble-gum bass- lines, sugary sweet vocal harmonies, and no sign of a traditional song structure. Or what about "Inoculate the Innocuous"? Surely we can't overlook the songs bizarre transitions from aggressively spunky guitar licks to melodramatic keyboard breakdowns. And despite no real presence of a chorus both songs still somehow manage to stick in your head.
The most apparent pattern on Who Will Cut Our Hair has to be its combination of strangely psychedelic sounds with the innocently sweet vocals of Nick Diamonds, Alden Penner, and Jamie Thompson. Many songs, such as "Ghost Mountain" or "Tuff Ghost", could easily provide the backing music to one of those kaleidoscopic Fruitopia commercials that bombarded television sets in the mid 90's. But as far out, and unpredictable as the album may get at certain points, The Unicorns always retreat to their pop-rock ways. This highlight of the album is, without a doubt, "I Was Born A Unicorn"; a fun-loving, childishly upbeat pop jam that should be listened to by anybody in a shitty mood (seriously, doctors should prescribe it to the depressed).
The Unicorns seem to have escaped reality on this album, inviting any willing listeners to abandon the negativity of everyday life and start having fun again. It possesses such a melodically mind-numbing track list from start to finish that even if they're not, things seem great again. By putting a smile on the tightest of lips, and gyrating the stiffest of hips, Who Will Cut Our Hair When We're Gone? is incontestably one of the coolest Canadian indie-rock albums of all time, and for that, I am proud of my homeland.
Adam Lalama is a writer living in London, Ontario. He's on Twitter.