Wade Through Watercolours and Creepy Clowns for SYNGJA's New Video 'Surface of The Sea'
We've been saying this for years, Fruit Loops are a gateway drugs.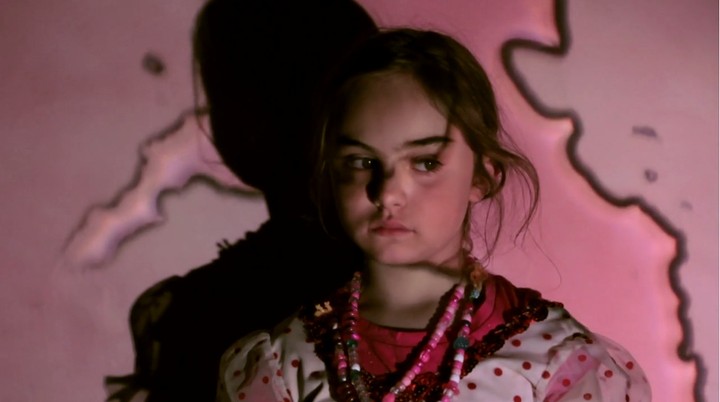 When you enter the world of Montreal's Syngja, there's never really a clear line between fantasy and reality. Classical arrangements, out of sync loops, and fuzzy, off-kilter electronics layer into fragrant sounds that often coax your sub-conscious into weird adventures, leaving you in a bewildered state of bliss as the music penetrates the vast parts of your imagination.
Directed by Alex Schurmer, the visuals for "Surface Of The Sea (Fluency Aware)" start out as the perfect family hangout, but a Fruit Loops binge takes four rambunctious kids away from their parents and down a rabbit hole of vibrant lights and sugary psychedelia. Somewhere between the messy house and this tripped out fantasy world, the kids jump on all the beds, play outside, meet a creepy clown, and continue to lose their minds as their epic sugar rush finds them spiralling out of control. By the end of the video, there's no real idea as to what transpired. The clown returns briefly, then moves out of focus, revealing a bed of dead bodies and one soul survivor, lost in confusion as music gets creepier and everything fades to black.
Max Mohenu is a writer living in Toronto - @RefiningMasc