Alyssa Reid Is a Canadian Pop Star Who Wants to Be a Regular Pop Star
We spoke to the 21 year old Canadian pop star about her album, breaking out internationally, the importance of local support, and Beyoncé.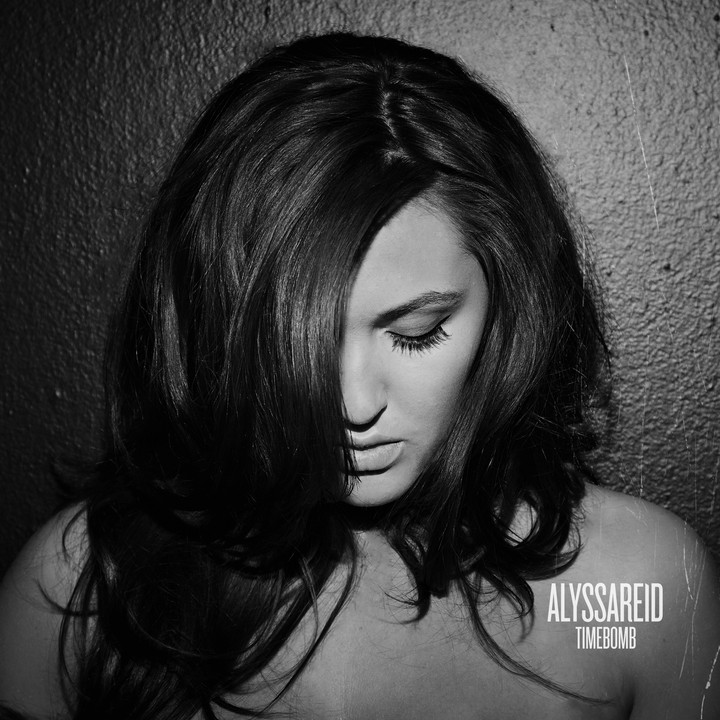 If you still watch Much for the musical content and not for reruns of The Cleveland Show, you're no doubt aware of the burgeoning career of 21 year old Canadian popstar Alyssa Reid. After a failed jaunt gunning to be YTV's The Next Star, Universal imprint Wax Records picked her up after her parody of a Justin Bieber song went viral (which is so fucking meta I can't even—). She has since surpassed the Keshia Chantés and Skye Sweetnams before her by both embracing and trying to get the fuck out of this cold-ass country. I mean, she got Snoop Dogg on a track and she toured the UK with One Direction (even inciting tantalizing rumours of a Harry Styles affair omgggg).
Her new album Time Bomb dropped in February and plays like a post-radio pop dystopia, like if Carly Rae Jepsen watched a lot of Blade Runner. The songs cover the entire gamut of millennial pop trends, liberally borrowing from the tastes and textures of Katy Perry, Rihanna, Drake, and even somehow some of Yeezus. All of these songs are bound by futuristic samples and interludes that could have been cribbed from a dusty Styx LP. And dudes, it sounds amazing. I'm a crusty old punk and this shit is so goddamn catchy, so meticulously crafted to cover and cater to any taste, it's nigh-impossible to deny (and believe me, I tried).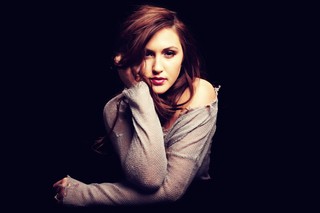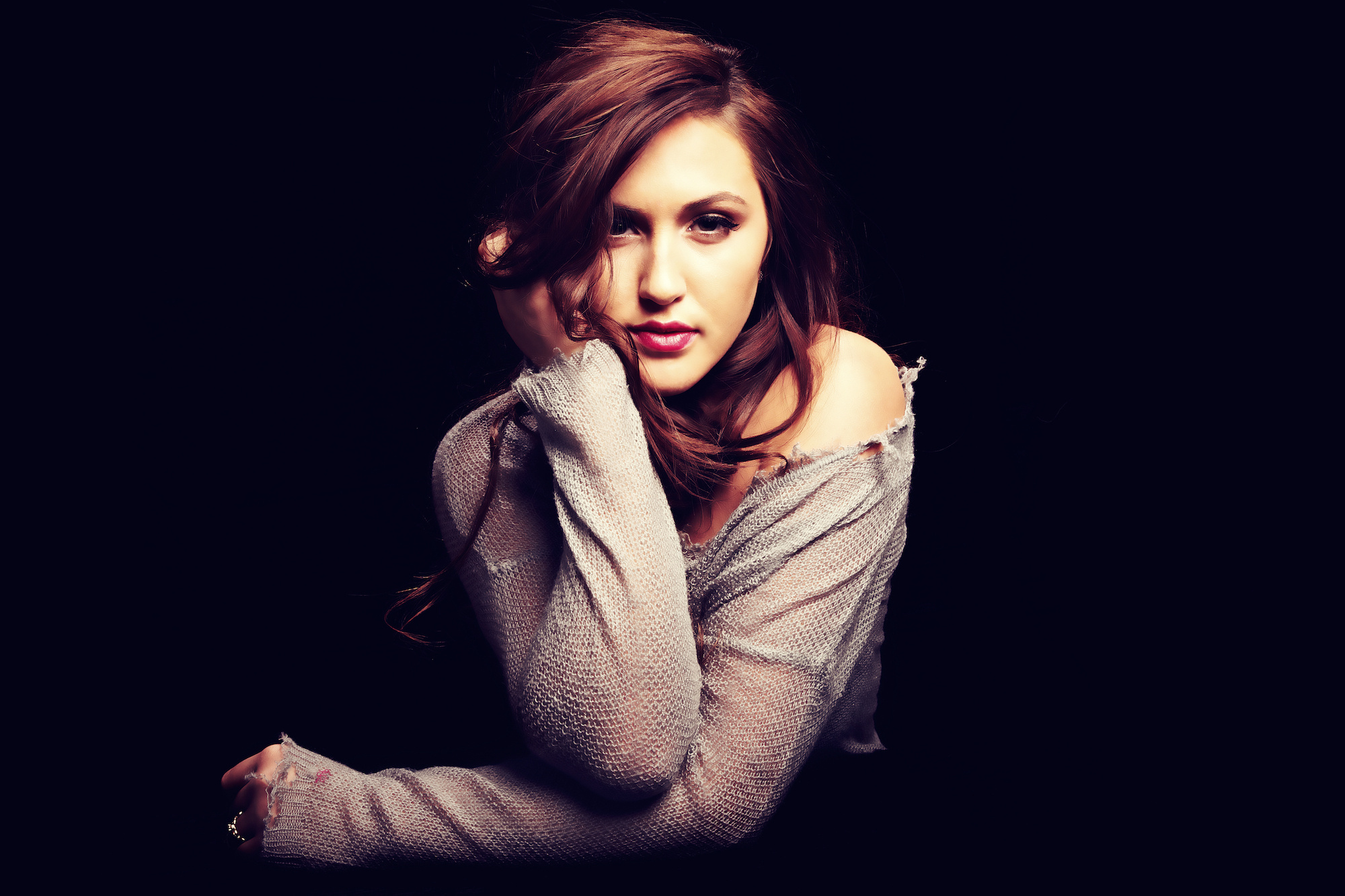 We caught up with Alyssa on the last stop of a 24-date tour opening for Canadian pop-rock pranksters Hedley at the former John Labatt Centre in London, Ontario. We talked about the joys and restrictions of becoming a popstar in Canada, the importance of songwriting, and also Beyoncé's new album, because it's fucking amazing.
Noisey: How's the tour going?
Alyssa: Amazing. It's so cool. You do the exact same thing every single day, and it seems like you're almost in the same place everyday. But then the second you get to perform and meet people, it's like you're in a completely different world.
What's the audience like?
Honesty, in every single city it's different. I found that kids in the east coast are like, three times as excited as the kids in the west. I guess they're more shy and not as accustomed to being at shows and they don't know how to show it, so you don't really get to see that until the meet-and-greets when they're going crazy and balling their eyes out. So it's just different in every city.
How are you finding the opening slot. Is it still warm, still receptive?
Absolutely. I've got a lot of comments about how surprised people are because usually as the very first person on the stage, the auditorium is usually not full and the crowd is usually not ready for the show yet. But people have been amazing, gotten completely into it, rushed the stage, it's crazy.
How are Hedley as hosts, for the tour and for the country?
I cannot stress enough how wonderful all of them are! I've toured with people who have very large egos and I wasn't quite sure what to expect when I came on this tour and I'm just surprised everyday with how welcoming they are, even their crew. It's like everyone they surround themselves with is just amazing and professional and incredibly sweet and helpful. Being first on, you don't really have the luxuries that you do as a headliner, but they try and accommodate that. It's amazing.
Any weird tattoos that you got on tour with them yet or anything?
[laughs] Uh, no. I try to not do things spontaneously like that, especially ones which last forever, otherwise I would look like a giant picture. There have been so many tattoo ideas that I'm like, "don't get that Alyssa."
That's willpower. Did you ever try out for Canadian Idol?
I didn't, I was too young. I think the year I was finally eligible to enter was the year that they cancelled the show. But it worked regardless, so I can't complain. Everything happens for a reason. I for sure would've gone out; as a Canadian artist, you try to do whatever you can to get your name out there. That seemed like the biggest outlet we had in Canada.
Do you find your Canadian identity and coming up within the Canadian music scene as limiting, or is it something you cherish? I know you've had success outside of our borders…
Of course to be accepted in your own country is an amazing thing. In order to achieve global success, there's certain markets that you need to break in, like the States and the UK. I do appreciate all the support I do get in Canada because without that, nobody else cares. So that's the most important piece of the puzzle for me. But, I do have goals to get past that and just see where it goes. I got to experience success in the UK, which was a huge thing for me. It was an incredible year to be able to tour the UK, to play with One Direction, to do all these crazy things that you can only dream of doing, and I guess my goal past that was to break into the US, so that's what I'm trying to conquer now.
Well, the album's great. You know, I'm a grown man and I'm bumping it in the car. It's got eurodance, some dubstep, some balladry, it's super varied. How do come at it with all these different perspectives?
Well, working with new and different producers definitely helps that because everyone brings their own flavour to the songs. So picking which producers to work on which songs is a big part of that. "Hurricane," "See Me" and "Clyde" I got to work with The Dream Machine who are a little group based off of Cirkut and Dr. Luke's camp. They're amazing and I find their sound isn't done yet. Their year is gonna be within the next two years.
It feels really futuristic.
Which is ironic, because they use a lot of samples from like, 80s synths and sounds that we've had forever that people kinda forgot about.
I saw an Instagram the other day where you covered "Drunk in Love," how great is Beyonce?
It's amazing. I think it's really cool what she did. Probably cost SO much money though [laughs] I can't get past how much money that entire album must've cost.
What do you think of Beyoncé as a feminine icon? Do you think she's a feminist?
I can't really comment too much on that because I'm not very in tune with what she's doing. Aside from what she's doing musically, I'm not really engaged in that. I've heard things about people being a little bit angry with her on this album, which I disagree with. I think people have different ways of deciding how they want to represent themselves and I think that she is an amazing artist. Whatever she's doing is working for her.
Do you think you can find that balance, embracing sexuality while being a forward-thinking woman?
I feel like there's a fine line. Especially with my video for "Satisfaction Guaranteed," we trotted right on the line. But the purpose of that video was more to make fun of sexy videos and find the most ridiculous situations ever to do that. Of course when actually being sexy there's a fine line, and of course everyone's going to have an opinion of whether it's appropriate or not.
And it's like, #6 on the Much Countdown. Is that on your bucket list as a Canadian pop artist?
That's the highest one of my songs has gone since "Alone Again" went #1, so it was nice to be back on the chart and hopefully, an MMVA nomination could happen.
Ivan Raczycki (@beerscanada) has tried out for Canadian Idol as many times as Alyssa Reid.