Jordan Evans is Living Proof That Toronto's Best Producers Aren't From Toronto
Jordan Evans admits that he made a beat for Eminem while working in a movie theatre and that Boi-1da is the Godfather of the "Toronto" sound.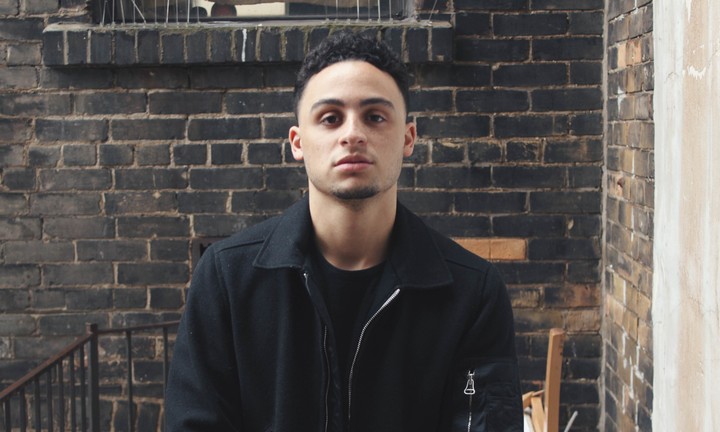 Photo By Karena Evans
At the early age of five, multi-platinum selling producer Jordan Evans started drumming lessons. It was a step that reflected his family's appreciation for music, and one that would spark a passion that would turn into a career. As if by nature, Evans' ear began to pick up elements of music that went beyond the ordinary listener, like the melodic beats contained within R&B voices. A mysterious subscription to a record club would be mistakenly mailed to the Evans' family home, providing him and his older sister with an avalanche of music to indulge in. Evans would become exposed to sounds from the Swing Mob movement, Tha Bassment era, and producers like Timbaland—unknowingly moulding his future production style in the process. By 7-years-old, his favourite song was Jodeci's "My Heart Belongs To You." 14 years later, now an established producer, Evans would revisit the song and turn it into the smooth 90s ballad sample-driven beat for "How About Now," a bonus cut off Drake's re-release of the album, If You're Reading This It's Too Late. The song didn't make it onto the original release due to clearance issues, but it's on the physical release as a bonus cut. A collaboration between Evans and producer Matthew "Boi-1da" Samuels, the song acts as another symbol of the decade-long relationship between Toronto hip-hop and the suburbs that helped birth it. In fact, one could argue that much of the sound that people think of as being Toronto-centric was given birth to in Pickering, Ontario.
Evans—now 24-years-old—began working with Boi-1da began when he was just a teenager. "One day my sister came home and was like 'My friend Matthew made these beats, you should hear this' and I didn't really understand the concept of how he had made it but I knew that I wanted to start doing production myself. He was using an early version of the software called Fruity Loops so I went online and found another program and that's where it began." His sister connected the two over MSN Messenger chat and Evans began sending him files. "I would send him my terrible beats and he was like 'that's pretty cool you should try this and try that', and give me a couple of pointers." In return, Boi-1da would send back beats that would just blow the young musician's mind. "That's what it was like throughout high school," Evans recalls, "It was a lot of back and forth. Boi-1da got better so quickly and I was like 'damn I have to catch up to him.' This was way before "Best I Ever Had" or any of those early songs he did for Drake. It was just a few of us making beats because we found it fun. Back then I could probably count the number of beat-makers I knew in one hand. It was Boi-1da, Matthew Burnett and Tyler Williams who went on to be T-Minus, and we were all from Pickering." Although he knew a couple of other people also making beats from Scarborough, another Toronto suburb, the number of beat-makers from the area was still minuscule compared to the number of beat-makers the Greater Toronto Area is saturated with now.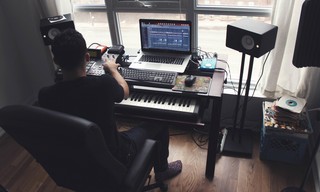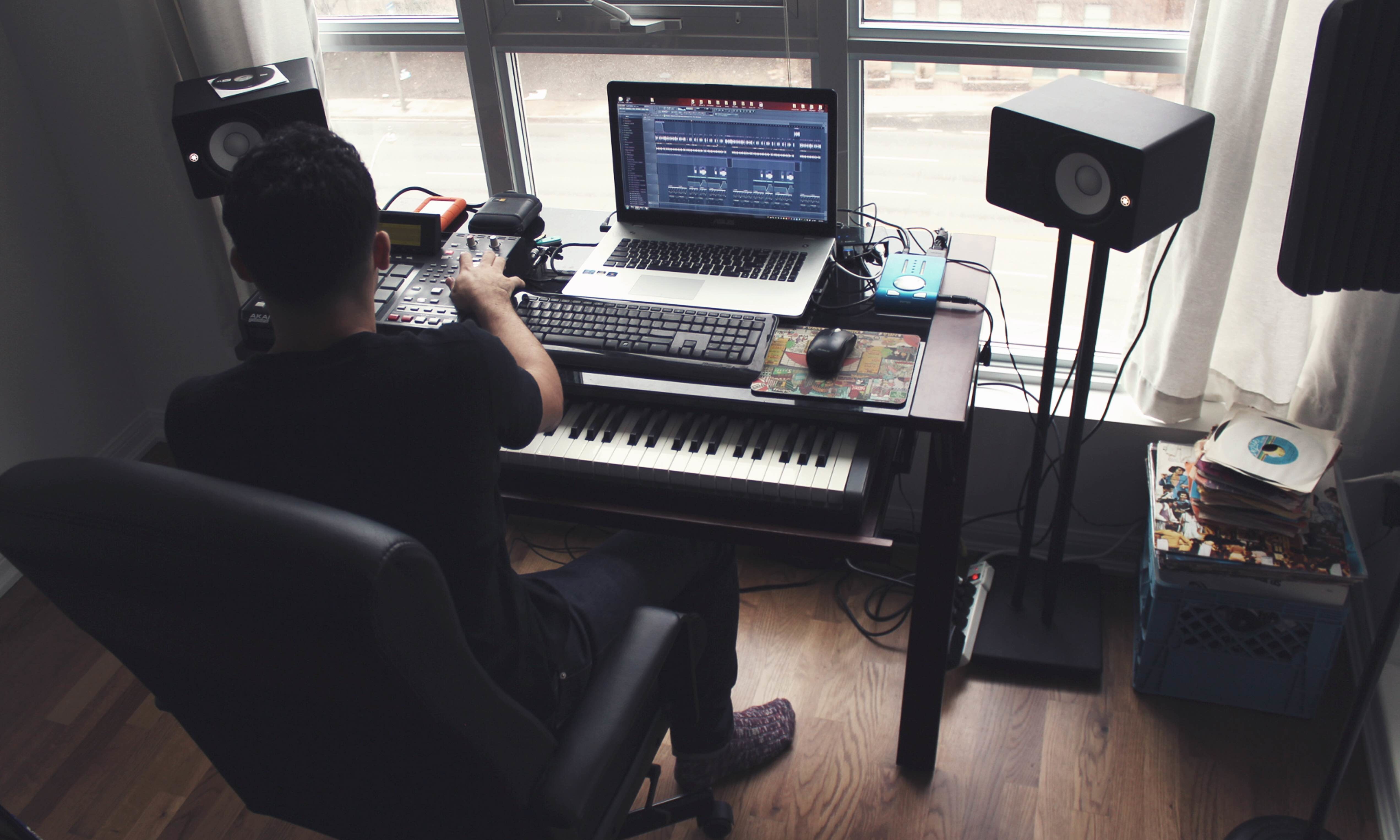 Photo By Karena Evans
As time passed, the more exposure Boi-1da got as a producer, the more he became a mentor and gateway to Evans landing on major records. During this time, Evans was still in high school, working as a projectionist at Cineplex Odeon. "It was an easy job. I would take my computer up there and work on beats while the movie played," Evans recalls. It was up there in the projection room where the early versions of Eminem's "Not Afraid" were made. "As I got better Boi-1da would say 'that sounds cool let me try something with that' so I sent him the file to a song he liked and years later when Drake was already an established artist I found this random video of him in the studio freestyling and I was like 'hey! that's my beat.' I had no idea Boi-1da had been sending him my stuff so early on."
For Evans, the sounds that he, Boi-1da, and their fellow Pickering high school classmates produce are a reflection of their West Indian backgrounds and love for hip-hop and R&B. What sets their area's music apart from Toronto's new beat-makers and producers is their region-less sound. "A lot of the best beat-makers that came to define the 'Toronto' sound aren't even really from the city at all. Most of us are from the east side or the west side, outside of the city, or in the suburbs. It's a whole different world out there. There's not really much to do. I think that's why the sound is so creative and the beats are hard. We had years to figure it out before anyone really took notice to what was happening in the city. I have unlimited respect for my brother Boi-1da. He opened the floodgates for all of us. He's definitely the Godfather of the sound, we owe a lot to him."
The hard work and accomplishments of Evans and his peers have definitely done a lot for Toronto by bringing attention to the city's music scene. But their success has also clouded a lot of young beat-makers understanding of what they have to do to reach a higher level. However, for Evan, a love of the music is the most important tool a producer can have. "In the early days we weren't doing it for the money and that's the major difference between us and the thousands of Toronto beat-makers that followed. A lot of the young beat-makers look at us and think 'If I can get good or at least close enough to sounding like them I can make money.' And it's true, if you make something that sounds close enough to something that has already worked you will see some sort of success. But the authenticity that we started off with is what separates us."
Following the footsteps of his mentor Boi-1da, Evans is now recognized and respected as an established producer, but his eyes still light up most when he talks about the future of Toronto music. "What I'm really most excited about is all the new talent in the city. Some guys I'm working closely with, other guys I get to just watch their development. It's amazing to watch. Jahkoy, Sean Leon, Daniel Caesar, PartyNextDoor, Jazz Cartier. Those guys make it exciting to be make music in Toronto."
Tania Peralta is a writer based in Toronto. Follow her on Twitter — @juelzsantania