Premiere: Watch Sean Leon Wild Out as a "Black Punk Motherfxcker"
The latest video from the punk rapper of Toronto has him dancing around a dystopia full of garages.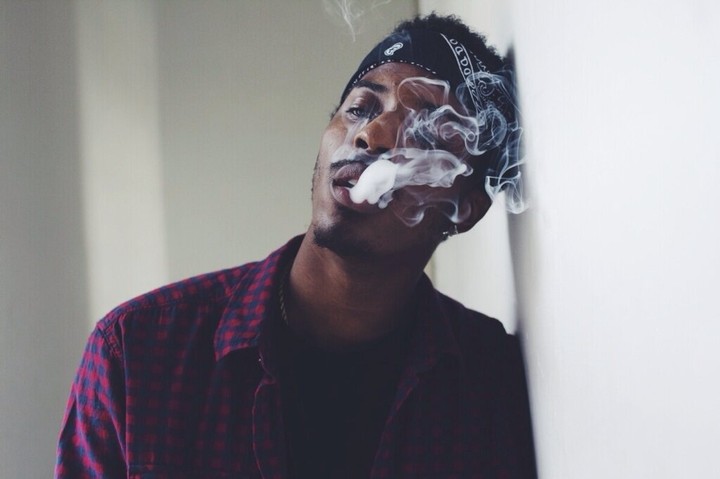 Toronto's Sean Leon aka Maui Slim has already caught the attention of some of the cities more curious eyes and ears. To lump him into the same category as another "Toronto rapper" wouldn't be fair. Sean doesn't exactly aspire to be the next Nas or A$AP protégé, but rather, he wants to replace the leather pants for torn denim, tied durags for tied bandanas, and swap the Biggie quotes for Nirvana lyrics. In a world where genres are slowly dissolving, Sean Leon is an entirely new breed of punk, rock, rap and grunge all tightly rolled into one entertaining package.
"Black Punk Motherfxcker" is the first single from Sean's newest project, Black Sheep Nirvana - a prologue to his first album, Suburbia. The Niko Nice/Sean Leon directed video reveals a smug Maui Slim, ringleader of the misfit rebellion, chanting and swaying his body around the confines of what appears to be a backyard with too many garages, keeping us intrigued with dance moves that are best described as Jagger-meets-Yeezus. In fact, it was Kanye himself who once said rappers are the new rock stars, and Sean Leon is the first black punk rock rap motherfucker to show how you can be both at once. Black Sheep Nirvana is set to drop later this year.
Find more of Sean Leon's work for download on his Soundcloud
Breagh Brown is white, but still a punk motherfxcker