When Keeping it SonReal Goes Right
It's about time you got familiar with the Vancouver rapper who is on his way to becoming one of the biggest rap exports from Canada.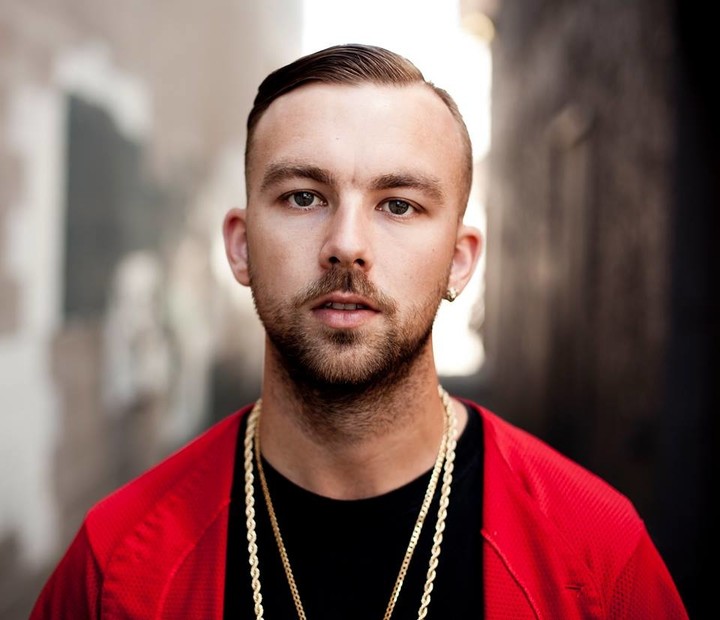 Photo via SonReal's Facebook
Even with the reach of the internet, nothing can replace touring as one of the best ways to reach a new audience. By that logic, it's no surprise that British Columbia rapper SonReal has found success south of the border. "You know what's one of my best markets in all of America? Albuquerque, New Mexico," laughs SonReal. "During a show I can literally drop the mic in the middle of a song and fans will still be shouting the words." Coming off the tail end of a 53 city tour in America, the rapper has also found success back home with his newest EP charting at number two on the iTunes Canadian hip-hop charts, and his video for "Everywhere We Go" hitting over a million views—a rare feat for any Canadian act, let alone a rapper. But despite these achievements, he maintains that it's a sense of grit and hard work that has brought him national attention. "Really early on we just toured our asses off in Canada and the U.S., and really laid the groundwork crossing off all our q's and dotting all our i's."
Born and raised in a small town of 40,000 people known as Vernon, British Columbia, SonReal—known then by his real name, Aaron Hoffman—had his first real introduction to rap through skateboarding. "When I was 10-years old I was always around the skatepark and all the older skateboarders I looked up to and hung out with were all like heavy into rap music and I remember at one point just being like 'yo I wanna rap.'" Before long, SonReal started gravitating specifically to East Coast Rap, burying himself in the likes of Nas and Mobb Deep, emulating their flows albeit with an odd lisp. "[laughs] Yeah, I used to rap with a crazy lisp trying to rap like Cormega, and people would start thinking I'm actually from New York. I would have to explain to producers that I'm actually from a small city in Canada."
With additional encouragement from his mother, SonReal started going to an audio engineering school in Vancouver where he would learn how to mix and record. Not only to improve himself as a rapper but as a musician. "Till this day I still track everything myself behind the boards but while I was doing the audio engineering thing I started doing open mics around the city, just trying to get my name out, and that's how I started building relationships with all the people that work on my music and videos now." Through these bonds, he made a base in Toronto, working with then-rising local producers like Burd & Keyz, Rich Kidd, and Arthur McArthur. "These guys really believed in me early on, like when I sucked. They were just like 'fuck I don't know, here's a beat.'" This would lead to the release of several mixtapes, including album The Closers a collaboration with Rich Kidd that would go on to receive a Juno nomination for Rap Recording of the Year in 2013. However, SonReal found global attention after releasing his goofy video for "Everywhere We Go."
'"That was my first video to get over a million views and really start picking up steam and that's when labels started hollering and artists I'm fans of. " A departure from the stern tone of his earlier visuals, "Everywhere We Go" showed off SonReal's goofball personality. The video features SonReal's disturbingly geeky character hunting squirrels and flexing a jedi-level mastery of chess. "I think "Everywhere We Go" is like the first time we've really executed an idea, and really like opened up this lane of where people see I'm not taking myself too seriously, but that the song's real. I think a lot of people had never seen that comedy side of me before." With his recently released EP, For The Town, he continues to expand his range with off-kilt rhyme schemes and live instrumentation over the course of seven tracks.
Noisey: Stepping away from your own social circle, what do you think of the Canadian music scene in general?
SonReal: The Canadian-music scene has a ton of talent and I really mean, a ton. I was just listening to this guy Jazz Cartier, he's from Toronto, he's sick. The Posterz out in Montreal, those kids are really good and people from Vancouver, B.C. like Mercules, he's sick as fuck. Really, just some good crazy artists out here. But I really think that one of the flaws in Canadian hip-hop is that the artists… some of them don't tour enough. Touring is such a huge thing. I really think getting out there in front of people and doing support tours, even if they aren't the most glorious, have done wonders for me and my career. Just in terms of stepping up my confidence with going out and performing at different spots by myself and getting really good reactions.
Toronto is such a great place for an artist because you can tour in so many markets that are right around the area. In Vancouver, you've got like Victoria, and then you got to drive stupid far to reach Calgary over the Rockies and then like Edmonton, Alberta. In Toronto, you can go do a show in Toronto, then you can go do a show in Hamilton, then do a show in Waterloo. Ottawa is only five hours away. But to my point, new artists definitely need to work on taking advantage of touring, however, there's a lot of people doing dope visuals and dope music and I commend that.
Do you think you'd have the same hunger for touring had you grown up outside of Vernon, B.C.?
Man, I wouldn't have been able to get where I'm at if I just stayed in Vernon, B.C., but yeah I probably wouldn't have the same… appreciation. But then again, I might have had more of an appreciation for it had I been raised somewhere else so who knows? I mean, you don't see as much when you're from a small town. I never got to travel at all until music brought me places. It really comes down to the people you meet and believe in you, the movement that you make and where you make it that really takes you to where you need to be. And I think Vancouver was a really good place for me to come out of.
When everything is said and done and your career is over—I'm talking 10 or twenty years down the line—would you rather be remembered as an important pillar in Canadian music or an important figure in hip-hop music as a genre?
I don't want my career to be over in 10 years or even 20 years. Hip-hop is such a new genre of music, that we don't even know how far someone like Kendrick Lamar or a J.Cole could be around for. Just look at bands like the Eagles or even Paul McCartney they've been going strong for years and hip-hop as a genre is so global and fresh it's not even fair to put a ceiling on it. We haven't tested the longevity of the genre. But I definitely want to be remembered for innovating the music and pushing the culture forward. In a way, I don't even think my music is really confined to just hip-hop—I'm a rapper before
anything, but I do sing as well as other stuff. Lately, what I've started doing while working on this EP and my album is bring a lot of musicality into what I do. There are trumpets, children's choirs, and a lot of other instrumentation that I've started implementing into my songs that I think will set me up for longevity in the future.
Jabbari Weekes is a staff writer for Noisey Canada. Follow him on Twitter - @DaysandWeekes