I M U R Explore All Sides of Love, Music, and Coolness on 'Little Death'
The Vancouver trio tackle unconventional sexuality and timeless R&B grooves on their new album.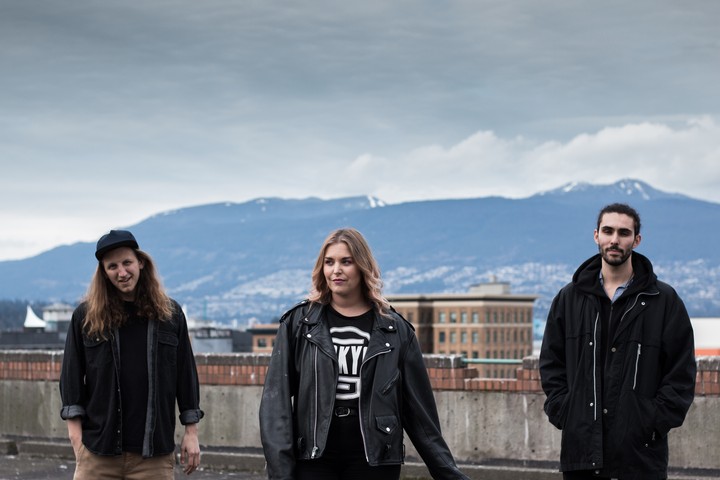 The title of Vancouver electronic trio I M U R's album Little Death refers to the loss of consciousness sometimes experienced during an orgasm, and that collision of morbidity and unconventional sexuality is the secret sauce that gives a kick to the seemingly easygoing LP. Not that the group's mastery of varied chill-out dynamics is a detriment; in fact, the soulful bounce of songs like "Bumps" is welcome in an overstuffed indie R&B sphere that often emphasizes empty moodiness. I M U R also nod to early-00s influences in clever ways, from the full-on "Let Me Blow Ya Mind" strut of "Blue Dream" (a duet between singer Jenny Lea and rapper/producer Tee Krispil) to the dramatic "Breathless," subtly recalling Aaliyah's "I Refuse" in its slow burn.
"Lyrically, [this album] is transparent, broaching subjects such as non-traditional relationship and sexual dynamics, and the fine line between self-consciousness and self-awareness," the band tells Noisey. "There's a certain strength that comes with vulnerability, and we feel authenticity comes from creating something genuine, honest, and real." Stream Little Death in its entirety below.
Photo by Skimchi.
Phil is the Noisey Canada staff writer. He's on Twitter.