This Startup is Helping Artists Find Places to Throw House Concerts
"We're not looking for people to piss off their communities. We're looking for people to draw their communities in."
It's a disappointing rite of passage for young bands to perform to 30 people in a 200-person room. The experience is virtually unavoidable; as a wily, fresh-faced new act, you learn quickly that you'll be playing to your friends for $50 a gig before you graduate to higher pay and attendance brackets. Instead of undersold bar rooms, they can play house shows where they'll perform to crammed-full living rooms and basements. House shows then can provide a welcome reprieve from the cavernous insecurity of empty bar rooms. Generally speaking, the room is gonna be packed out (almost uncomfortably so), and even if you don't make more money, it's a profound, reassuring, and singularly human experience. But those gigs are tricky. Finding a suitable space is troublesome and time-consuming, and there are endless variables at play: do we have to rent a PA? Are the cops gonna come cut our power? Is the house actually a Dexter kill-room for a serial killer who preys on independent musicians? There are no guarantees with the beloved, shaky structure of house shows, and similarly meagre financial returns.
Luckily, two friends from the coasts of Canada are working to change those standards. Laura Simpson, a music industry professional in Halifax, and Dan Mangan, Vancouver alt-folk musician, have teamed up to build a catch-all solution to prohibitive financial realities and house show instabilities. It's a digital booking platform called Side Door. When I speak with the pair over the phone, Simpson summarizes the project: "It was sort of this idea of, 'We need to be able to repeat this process in a way that creates remarkable experiences but doesn't take over that personalized quality that is so essential in house shows.' We basically act as the virtual booking agent. The host remains as the promoter, the one who knows and understands the community, and can set up a show that's going to be great for them and their audience."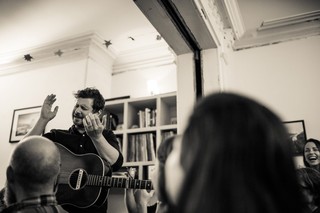 The two met when Mangan toured through Halifax years ago. Later, while Simpson read about Mangan's efforts to book house shows for his bands on Madic Records, she was already working on a tech platform to facilitate house shows. Simpson flew to Vancouver where the two combined their ideas and brainstormed a platform that would match artists with hosts. The result is basically an AirBnB for musicians and hosts. "We started conceiving, 'What if it was something that could match you based on your preferences?' And then it would spark those connections," Simpson says.
Mangan says that they want to provide "an economically-sustainable career for emerging artists." His affinity for, and connection to, house shows is obvious. He's audibly delighted as he describes the "life-changing" environment cultivated at house performances. "We totally do want to mainstream the idea of the house concert, because it's brilliant," he says excitedly. "It can be so intimate and magical." He's also well-versed on the ins-and-outs of the house show economy. Side Door is setting ticket prices at $20 to ensure a profitable experience for artists. "You play to 30 people in a club, and you make $40, and it's demoralizing if the club holds 300," he remarks. "If you play to those same 30 people in a living room, it can be completely life-changing, and you can walk away with $600."
Side Door's goal isn't an industry overthrow so much as an expansion of the warmth and community that Mangan and Simpson value in music. They're committed to bringing people together in intimate spaces while providing sustainable frameworks for emerging artists. "We're more digitally connected than ever, but I think people are really starved for tactile, offline, one-of-a-kind experiences," Mangan says. It also provides a profitable incentive to bring music to places outside the well-populated touring belts. "You're creating these little touching points, particularly in communities that get underserved by pop culture or touring acts," he adds. "It's creating an excuse for connective tissue in all sorts of different communities." Simpson and Mangan have drawn up "intake forms" for potential hosts and potential artists. The intent is to find hosts that are well-suited for artists and vice versa. The intake form for hosts includes questions about property ownership, insurance, relationship with neighbours, and more, in order to match artists with hosts that suit their needs. "We have a whole host of best-practices that we're starting to put out there," Simpson says.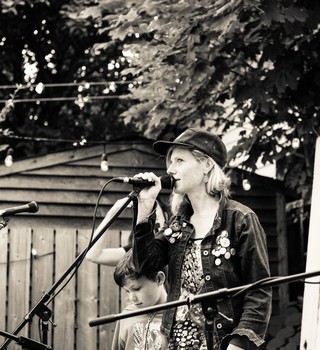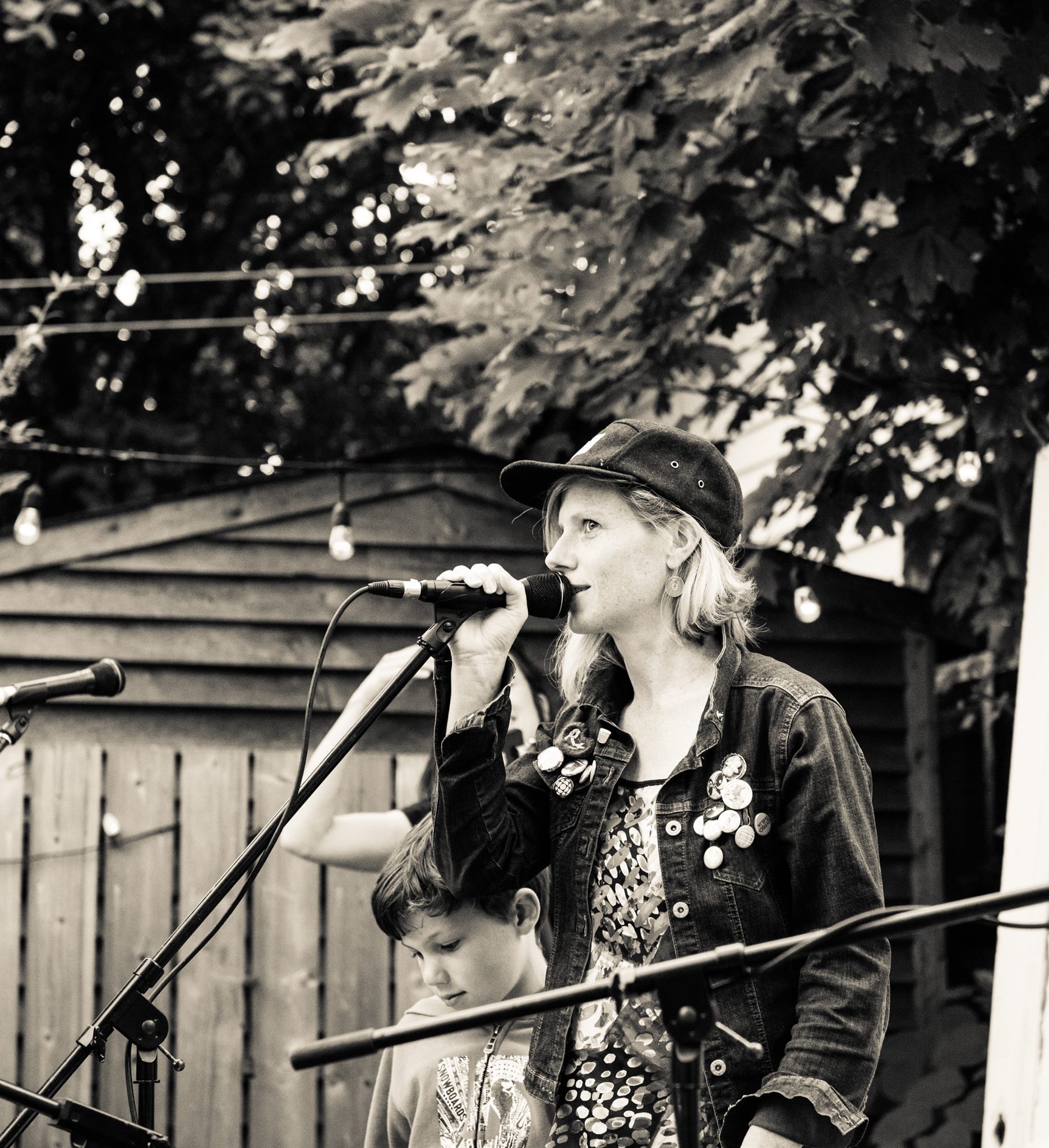 At this stage, Side Door is still in beta form; Mangan, Simpson, and a few staff are in touch with every applicant as part of a vetting process. "We're human computers right now," Simpson laughs. The intent is to build a strong, responsible network of hosts and then to officially spring Side Door upon the public. At that point, hosts and artists will be interacting directly, with a rating and review system to keep each in check. If an artist trashes your bathroom and cleans out your fridge without your permission, you can warn other hosts with a review on their profile. If a host doesn't deliver on promised arrangements, artists can return the favour. "We've entered a time where it's possible through tech to make people trust each other in a strange way because of the consequences of violating that trust," Mangan says. "It requires a really meticulously organized social contract of testimonials and ratings."

Simpson has also spoken with multiple lawyers to ensure the project stays above board, but remarks that when it comes to the shows, "house party rules apply," so some common sense is required. "If people are booking a full band and it's really loud and they're trying to have the show at midnight in a residential neighbourhood, that's probably not going to work," Mangan says, laughing a little. "We're not looking for people to piss off their communities. We're looking for people to draw their communities in."
Luke Ottenhof is on Twitter.