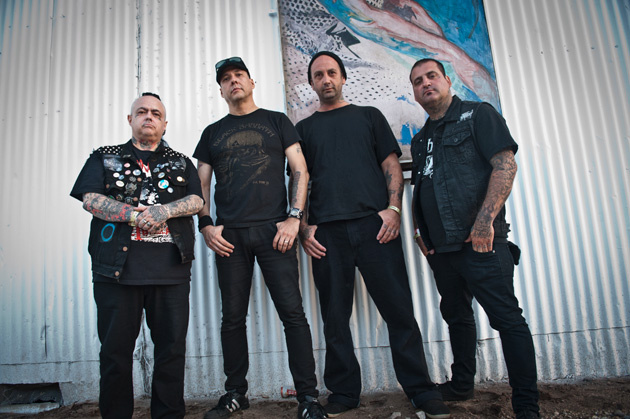 The classic punk album is getting dusted off and still holds up.

Photo by Fred Pessaro
If we can learn one thing from Final Conflict, it's that songs about cops being assholes will never get old. Case in point: their song "Abolish Police" off of 1988's Ashes To Ashes hasn't aged a day. Sure, punx will only fight the police on Twitter nowadays and maybe some of them even grew up to become cops themselves. But still, the police state-smashing sentiment still rings true.
Ashes To Ashes was originally released in way back in the 80s before Relapse Records dusted it off in 1994 to give it a re-release. Now Tankcrimes is bringing it back to life and releasing the album next month. And guess what. It'll probably get re-issued again in another 20 years because this record doesn't seem to age—except maybe for that picture of Ronald Reagan on the cover. But that sick, Discharge-y style of punk never goes out of style.
Listen to a track below and remember how great this album is. The re-issue will come with a 24-page booklet with old photos, flyers, and interviews. Pre-order it here.