Michael Rault has made a career out of his uncanny ability to weave through decades of rock'n'roll history, melding dirty psychedelic riffs with bubblegum power-pop hooks. The Edmonton-born, Toronto-based rocker's last album 2015's Living Daylight was exciting not because of its reverence for the past but for its organic and effortless songwriting. Songs like the swaggering earworms "Sucksess" and "Real Love (Yeah)" paired perfectly with melancholic ballads like "Lovers Lie" but also had undeniable staying power thanks to Rault's charismatic vocal delivery. While he told Noisey in 2015, "[With] guitar rock music, you come up with an idea that you think is kind of cool, but there's also a really thin line between it being really lame and really cool," he never wound on the wrong side of the line.
With Living Daylight almost three years old (not to mention the fact that Rault sat on the finished LP for another two-and-a-half years before its release), his new album It's A New Day Tonight (out May 18 on Sleepless Records in Canada) isn't just a long time coming, it also feels like a refreshing creative reinvention. That's partly because it was recorded live-to-tape at the Brooklyn studio Daptone House of Soul and, as a result, its ten songs are Rault's sunniest and dreamiest yet. Like his strings-boasting and Revolver-inspired 2017 single "Sleep With Me," which finds a home on the new album, the soulful upcoming effort is a welcome improvement over the fuzz-doused rockers that populate his catalog.
Where Rault really shows off is on the breezy It's A New Day Tonight opener "I'll Be There," which Noisey is premiering below (along with its music video). Anchored by a driving riff, the propulsive track is the most confident offering of his career so far. On the song, which features freewheeling guitar solos and exuberant drum fills, he stretches out his falsetto, cooing about the monotony of being a working musician, "Come in, sit down, get cozy on the ground, make tracks, take care, see you next time I'm round here." But the carefree hook keeps the track loose, especially when Rault self-deprecatingly sings, "That's fine, no cares, sun shine, I'll be there."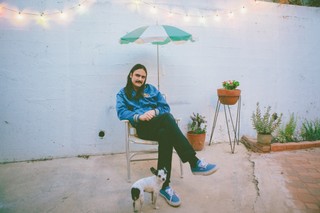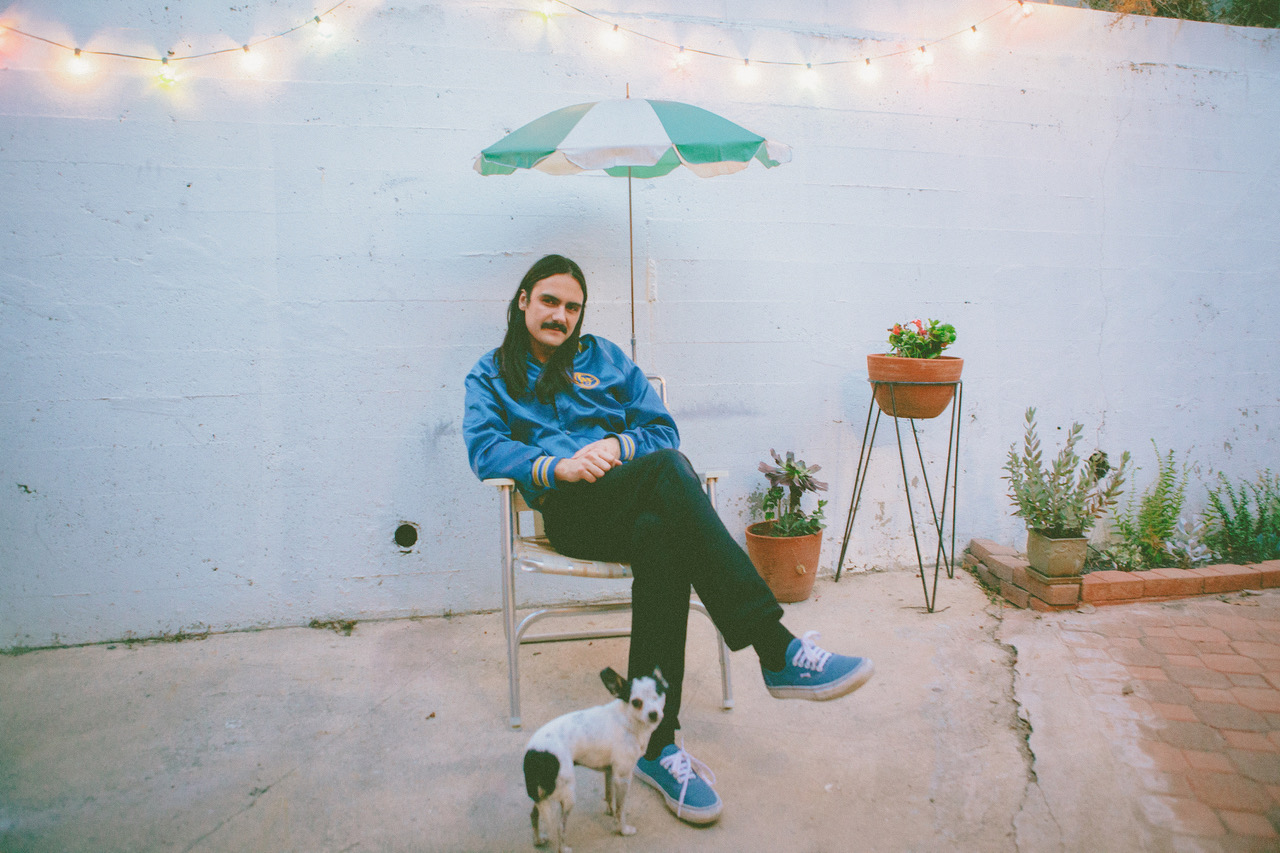 Over email, Rault says of the track, "For this song, I originally thought up the odd timed guitar part and then arranged everything else around that. I had the melody loosely in my head, and as I wrote lyrics it started to become clear that I was vaguely talking about touring, coping with being on the road, and living a relatively unstable lifestyle. Mostly it's about the guitar parts, though."
To pair with the single release, Rault is also sharing its Alex Kingsmill-directed video. Filmed outside of Toronto, the visual captures the road trip-ready charm of It's A New Day Tonight. But more than that, the video also works as a daydream to break up the soul-crushing of endless tours. Rault explains, "[I] spent a very cold, very early Fall morning riding around in the back of this tiny Volkswagen pickup truck. The video is a dream sequence of me cruising around singing, and then at the end it's back to reality and I'm arriving at my show soaked in the rain."
Here's the tracklisting for It's a New Day Tonight.
1. I'll Be There
2. New Day Tonight
3. Sleep With Me
4. Oh, Clever Boy
5. Sitting Still
6. Dream Song
7. Pyramid Scheme
8. Out of the Light
9. Sleeping & Smiling
10. When the Sun Shines
Catch Michael Rault on tour:
3/14 - Austin, TX @ Hotel Vegas (Desert Daze Party) - 2:45PM - (SXSW)
3/14 - Austin, TX @ Panache Bruise Cruise #3 - 6:00PM - (SXSW)
3/16 - Austin, TX @ St. Elmo's Fire - 2:15PM - SXSW
3/16 - Austin, TX @ Hotel Vegas (Panache Showcase) - 9:30PM - (SXSW)
3/17 - Austin, TX @ Barracuda (Do512 The Big One) - 3:00PM - (SXSW)
3/17 - Austin, TX @ Hotel Vegas (Burgermania VII) - 6:45PM - (SXSW)
5/22 - Toronto, ON @ Horseshoe Tavern
5/25 - Nashville, TN @ The Basement
5/26 - Atlanta, GA @ The Earl
5/28 - Raleigh, NC @ Neptunes
5/29 - Washington, DC @ DC 9
5/30 - Philadelphia, PA @ Johnny Brenda's
5/31 - Brooklyn, NY @ Our Wicked Lady Rooftop
6/01 - Boston, MA @ Once Ballroom @ Lounge
This article originally appeared on Noisey US.