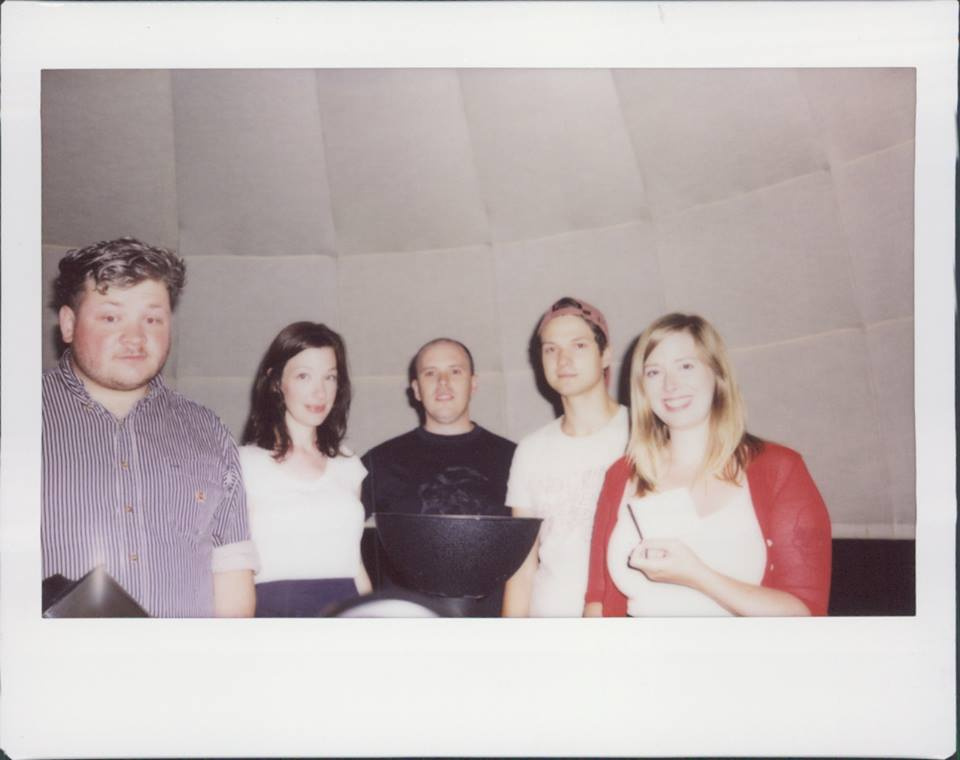 It's the krautrock record that sounds like Zelda.
You may have caught Halifax's art-rock five-piece band Moon at any of the many Canadian festivals they played in the past year. There was that time at the Halifax Pop Explosion, or that one at Pop Montreal, or at Sled Island. You may have seen them and enjoyed watching them dip their synth driven chords together in an experimental and hypnotic haze. But what you may not have known is that Canada's coolest krautrock band has released their new 9-track cassette on Ottawa's Bruised Tongue Records. "It definitely still has those [krautrock] influences, but this is just a pop record. Actually, it sounds like Zelda. It sounds like videogames," says Andrew Neville (vocals/guitar) who produced and mixed the release, "Especially 'Pastoral Song.' It sounds like you're waiting for Puck to show up."
Between the keys of Graeme Stewart and the trills of flautist Jamie Forsythe aka Flute Skywalker, Moon creates a galaxy of complex noise against slow, steady beats and unpredictable melodies. And believe us, it's definitely a space jam, check out the exclusive stream below.