Dyke Day With Peaches and Carole Pope for Pride
Drinks, drugs, and glitter at the set for World Pride.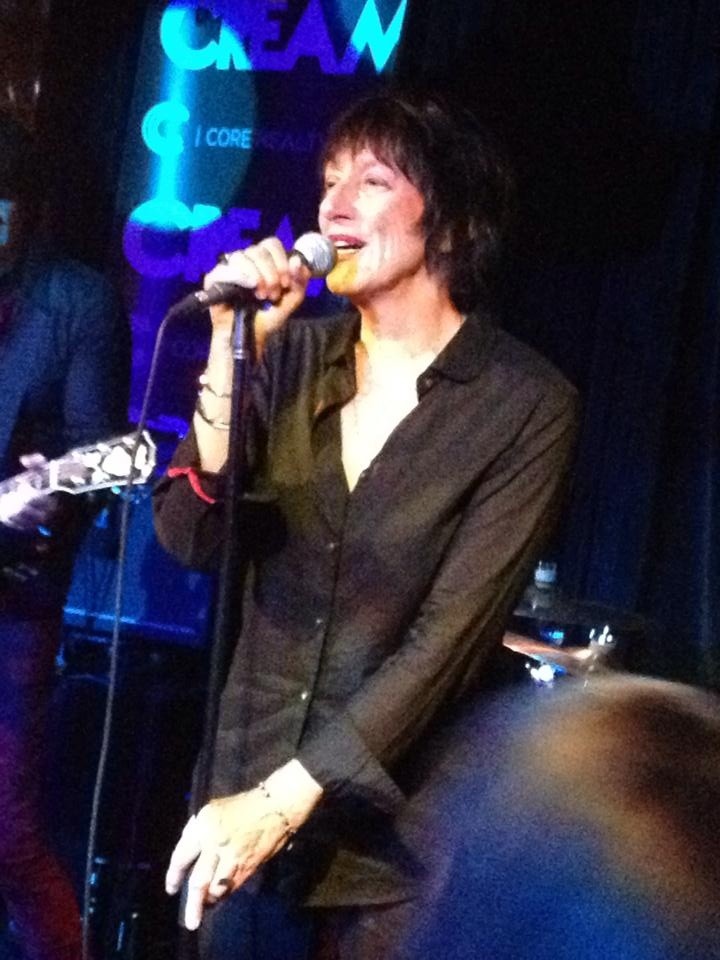 During Toronto's World Pride celebrations, one of the highlights happened to be Dyke Day. The grassroots Dyke March strode through Church-Wellesley village, with the roar of motorcycles and activist chants puncturing the cheers of the flamboyant crowd. More of a political rally than a parade, the Dyke March runs counter to the corporatopia that underpins Pride's glitter bomb festivities. But after all that activist work, queer ladies need to dance too. Cherry Bomb at The Mod Club was the official Dyke March after party, but all the real partygoers knew that the true lesbo party was wherever Peaches is DJing.
In the heart of Parkdale, far west of the Church Street crowds reveling to Lady Gaga, The Wrongbar hosted Canadian new wave rocker Carole Pope, joined by our holy lady of electroclash Peaches as DJ. The bill yielded a meaner, punkier, older crowd, as raven-haired rocker chicks in jean vests they've had since the 80s sipped beer and shook it down to Pope's dirty art rock and Peaches' riot dance punk. It was a heavyweight dyke party. While chain-smoking outside the bar, I spied Toronto queer trans royalty Nina Aresnault, sporting perfect vixen black hair, and Kaleb Robertston amidst the Pope and Peaches fiends and was assured this concert was the right party out of World Pride's dizzying litany of competing events.
The concert was a fundraiser for Rough Trade, a documentary about the 1980s art and music scene that birthed Carole Pope and her band of the same name. Their 1980 cult queer coming-of-age anthem "High School Confidential" was the first top 40 hit explicitly about girl-on-girl lust. Tegan and Sara can timidly blush about getting a little closer, but Pope was singing about nursing a slickie for "a cool blonde scheming bitch" when Canada's celesbian twins were born.
Performing simply as Carole Pope, the anti-diva strutted onto Wrong Bar's stage around midnight to deliver her queer-laced rock to an intense but not yet frantic crowd, wearing her hard hipness like a badge earned from being the first sexual rebel of Can Rock. Clad in a black button-up and slacks, sadly a far cry from her days of on-stage BDSM getup, Pope made everyone feel filthy just with her raspy bedroom moans and cunt-filled lyrics. The set list soared through solo material, dark, libidinal songs like "All Touch No Contact" and the unambiguously titled "Edible Flower." Her shocking-yet-embarrassing lyrics are anchored by her contained and strong presence, making her seem like that foul-mouthed aunt who told you your first dirty joke. Finally Pope regaled the crowd with Rough Trade's signature "High School Confidential." After decades of haunting young queermos, the hit can rile up the right crowd. Pope's snarling cry of "the girl can't help it" still punches below the belt.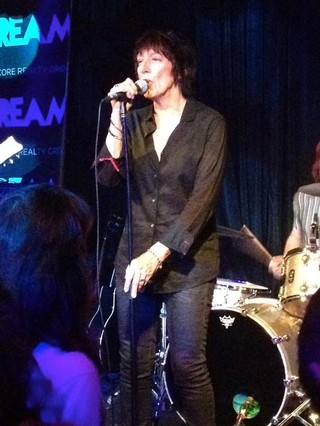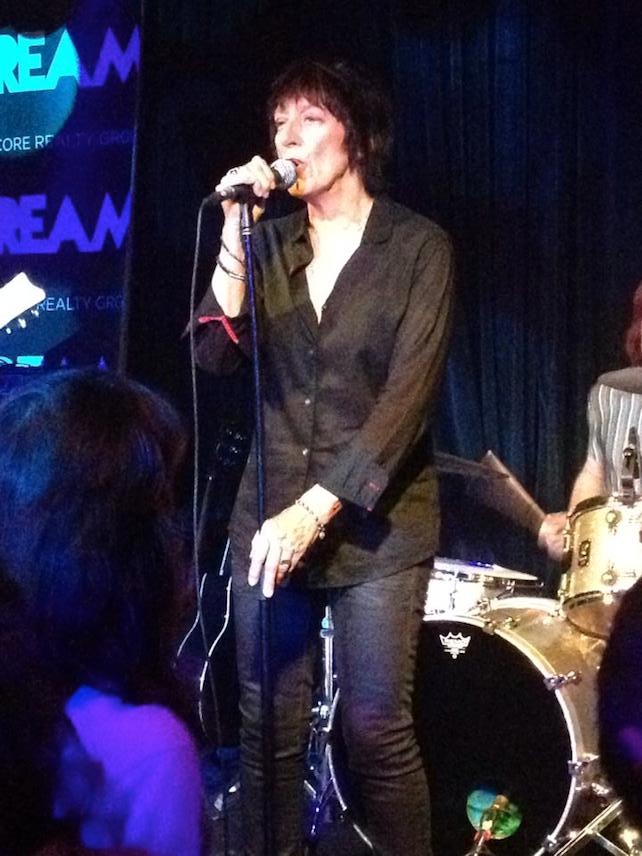 Next, Peaches dragged the crowd out of Pope's sex dungeon and spun homemade beats to teach us how to dance and fuck in the 21st century. Drinks and drugs kicked in and the sea of dykes and handful of gay boys lost their shit. A raunchy bird of paradise with blonde perched curls and glittery pink streaked eyes, Peaches shimmied, sang and rapped — even her DJ set is performance art. Her cyber punk dance beats kept the floor dancing and making out until 3 AM.
Adèle Barclay is a writer living in Canada. She's on Twitter.