The Narcicyst On Subtle Racism: The Porky Pig and Ali Baba 1940s Clip
The Montreal rapper hates to break it to you, but your childhood was racist.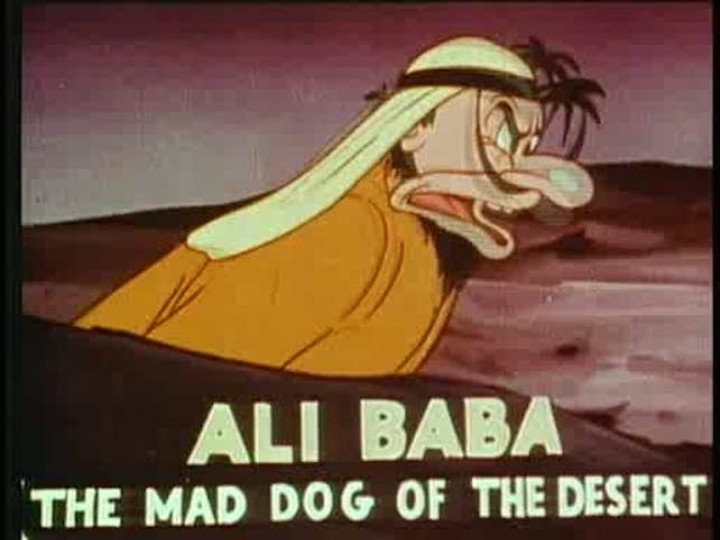 Racism isn't dead, and it will probably never be. In the past few weeks examples range from Los Angeles Clippers owner, Donald Sterling's disgusting beliefs about race and gender publicized, an African-Canadian highschool student was beaten while on-lookers hurled racial slurs at him, and Boston Bruins fans sending racist tweets at Montreal Canadiens defenseman, P.K. Subban, after scoring a game winning goal.
On a similar note, the Montreal-based emcee known as The Narcicyst is bringing your attention to what he feels is a more subtle form of racism. Cartoons have long been a part of our generation's upbringing. However, brands like Disney and the Looney Tunes all featured racist stereotypes flying under the radar.
Disney is perhaps the most popular example to point to. A quick Google search could bring up a host of Disney racism theories. For example, the opening theme of Aladdin (1992) that is used to describe the setting (the Middle East). The line, "where they cut off your ear if they don't like your face. It's barbaric, but hey, it's home" was not well received by the American-Arab Anti-Discrimination Committee and was eventually edited in the film's subsequent rerelease. Has anybody yet to find the irony in Aladdin's skin tone and accent compared to the antagonist, Jafar? Or in the 1994 film The Lion King, Mufasa's lighter fur compared to his envious brother, Scar, who also happens to play the villain? Or maybe the group of singing black crows led by one bird named Jim Crow in 1941's Dumbo. How about in the 1953 film adaptation of Peter Pan (originally written by J. M. Barrie) where Native American's try to explain why their skin tone is different than Peter Pan and his group in the "What Made the Red Man Red?" song/scene. Can somebody please explain Disney's 1946 film, Song Of The South, to me?
The Narcicyst chose to direct his focus towards the Porky Pig and Ali Baba feud in the 1940s Looney Tunes clip. Acting on a tip while the U.S. forces are off doing who knows what in Boston, Porky Pig is left to defend a palace (read: US Military base) against Ali Baba and his Dirty Sleeves, definitely sounds like an Al-Qaeda terrorist group. Camels, used car salesman, dislike for pork, a terrorist group, suicide bombers and a whole lot of other Middle Eastern stereotypes mixed into a weird racist gumbo we were fed as kids.
In a short song and collaborative shirt with Montreal's The Fake Store, Narcy' attempts to subvert the stereotypes being displayed by the Looney Toons cartoon. In the same realm as fellow Canadians, Adbusters, the project attempts to show of ridiculous these messages are. Check out "Cartoon Racist" by The Narcicyst today and be on the look out for the first two Cartoon Racists shirts released with The Fake Store on June 1st. You can purchase it online through The Narcicyst's online store or The Fake Store in Montreal.
And finally, be sure to critically engage with whatever media you consume. Unless you are cool with believing your home will be raided by a band of suicidal Arab men known as Ali Baba & his Dirty Sleeves.
Osman Ahmed is a writer living Toronto. He's on Twitter.
---
The Posterz from Montreal pump bass.
We met up with FOXTROTT, who showed us her Montreal.