All Music is Better When You Mash it Up With the Drum Break from "When the Levee Breaks"
Are you really daring me to add the "Levee" break to a bunch of songs? You're on, motherfucker.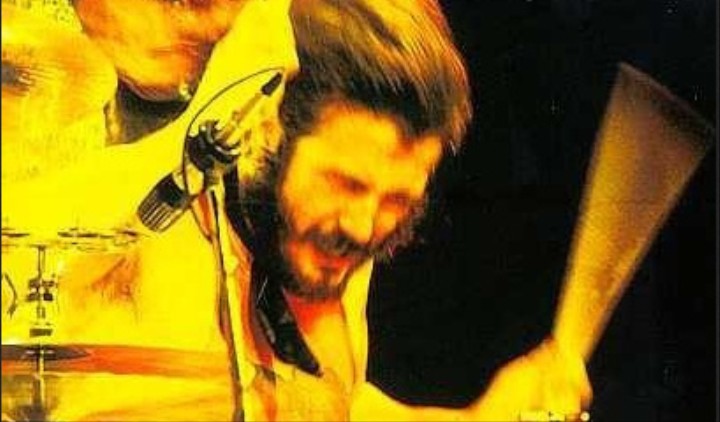 I think you'd agree with me if I said that the drum break from Led Zeppelin's "When the Levee Breaks" is the greatest thing ever to happen in the history of recorded sound. You might even agree with me if I said the addition of the drum break from "When the Levee Breaks" will make every song in the universe better. Is that a dare? You're on, motherfucker.
YouTube Doubler
BEASTIE BOYS: "RHYMIN' AND STEALIN'"
See, this rules. Sure the mix is muddy, but I'm fairly confident the Beastie Boys could absolutely slay pretty much any Led Zeppelin instrumental you can name. MCA is wrecking "Ramble On" in heaven right now.
YouTube Doubler
JAY-Z: "99 PROBLEMS"
Oh hell yeah, this is heavy as shit. John Bonham is officially a better producer than Rick Rubin. Jay-Z is doesn't know what to do when two giant, swampy drum breaks are bearing down on him, which probably proves that Jay-Z is an incomplete rapper. Maybe he should take lessons from John Stanier.
YouTube Doubler
LIPS INC: "FUNKY TOWN"
Honestly thought this was "Stairway to Heaven." Literally can't tell the difference. A+.
YouTube Doubler
IRON & WINE: "THE TRAPEZE SWINGER"
The first time I heard this song I wanted to cry. Now when I hear it I want to set the record for most corn dogs eaten in a single day. Much improved.
YouTube Doubler
SIMON & GARFUNKEL: "SOUND OF SILENCE"
STOP DRILLING BECAUSE WE'VE HIT OIL. AFTER HEARING THIS YOU CANNOT TELL ME GRACELAND WOULD NOT BE 75-100 PERCENT BETTER IF THIS DRUM BREAK WAS PLAYING THE WHOLE TIME.
YouTube Doubler
STEVE REICH: "IT'S GONNA RAIN"
There, I fixed it for you.
YouTube Doubler
JAMES BLAKE: "THE WILHELM SCREAM"
Easily the pinnacle of James Blake's career. Powerful, confident, totally over any daddy issues. I also like this version because it sounds like John Bonham is trying to beat him up.
YouTube Doubler
LED ZEPPELIN: "STAIRWAY TO HEAVEN"
Between this and the Lil Wayne skateboarding thing, we've solved pop music. Noisey is going offline tomorrow forever.
Luke Winkie's brain vibrates at a slightly higher frequency than yours, and that's how he thinks of shit like this. He's on Twitter - @luke_winkie