PREMIERE: A-1's Video for "Invisible Man" Shows the Dark Side of Wealth
There's way more dirt under wealth than anyone likes to admit.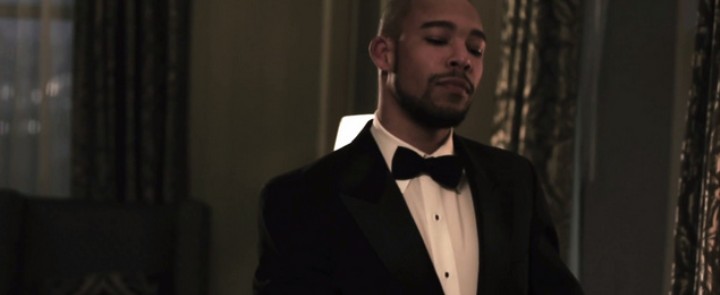 It goes without saying, but there used to be a lot more to San Francisco than what's going on in the tech boom. If you go a little southwest of what's now the hipster mecha of The Mission, you'll end up in Glen Park and Noe Valley. Back in the day, Glen Park used to be a place you just didn't want to hang out in. Sure, you could take the BART downtown or grab a burrito at La Corneta, but in the neighborhood itself it was sort of dead. If you wanted to mess around, you could always make the hike to Glen Canyon and get fucked up with your friends. Other than that, it was another neighborhood you wouldn't look too closely at. If you looked closer, you'd probably see A-1 hanging around.
A-1 is a rapper out of San Francisco, and has been holding down the city since day one. His new video for "Invisible Man" shows what life is like in the city for someone who grew up before the city became a playground for dudes with too much money. He takes us from the grime of slinging around 29th street in old Noe Valley, to the desolace of Sutro Baths when everything is too foggy to function. The video is a metaphor for how quick things can change in the city for a person or neighborhood. That liquor store on Taraval where they'd never card can turn into some bougie coffee shop trying to sell you toast for four dollars. Your friend with his new job spending way too much money might end up on the streets in a moment's notice. The beat is low and steady, a perfect platform for A-1's rhymes to creep and hit from verse to verse. A-1 manages to keep his rhymes succinct and meaningful without making his tracks corny or overwrought. The perfect track to bump, no matter where you're at.
John Hill is from The Sunset and will rep The Outbound forever. Follow him on Twitter @JohnxHill