Divide and Dissolve Have Something to Say Before MMW Opening Night
"Despite a 'Yes' vote there is still a refugee emergency and Indigenous people are still being murdered in mass."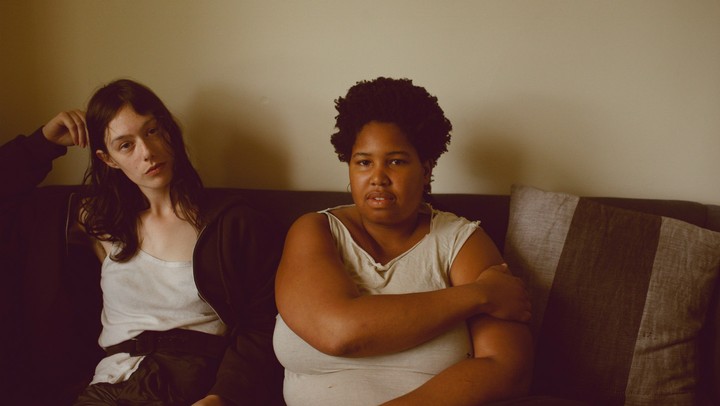 Photo: @su_caasiano

What is happening to refugees at the Manus Island concentration camp and what is happening to Black and Indigenous people in the settler colony called Australia, are different examples of the same forms of colonial violence. Systematic forms of murder, like the detainment, imprisonment, and neglect and abuse in custody, are forms of violence that shape the whole realities of young and old black and Indigenous peoples.
These colonial prison structures are legalising and normalising the suffering, torture and murder of people of colour. The prison system is a serious problem here in so called Australia (and around the world). Prisons and punitive systems have been specifically designed to target Indigenous people, and people of colour the world over. They were designed by colonial slave practices, and are sustained and perpetuated by contemporary imperialist capitalist systems. Slavery very much still exists, it just changes its form and its demeanour and institutes its violence as law.
Disciplinary structures implemented in this colony—like paperless arrest systems, the arrest of Indigenous peoples over unpaid fines, and offshore detention—are sacrificing the lives of Indigenous people and refugees to secure whiteness as the dominant cultural form. It is a racist violent cyclical colonial system: violently imposing obedience to white supremacy in order to secure white supremacy.
Please come join us in front of Saint Paul's Cathedral for opening night of Melbourne Music Week on November 17, 2017 at 9 PM. This is to protest and actively fight against the systems that are trying to destroy people of colour, and Indigenous sovereignties. We will incessantly continue to actively acknowledge Indigenous sovereignty/traditional land owners, and worship and respect the sacred land of the Wurundjeri people of the Kulin nation.
These are our intentions for the show we are playing. Please wear black. Come stand or sit with us.
Divide and Dissolve
Divide and Dissolve play Melbourne Music Week's opening night inside St. Paul's Cathedral headlined by experimental US artist Juliana Barwick, alongside Kath Bloom, Wilson Tanner, Kirkis, James Tom & Jack Doepel (Krakatau), and Two Steps On The Water.