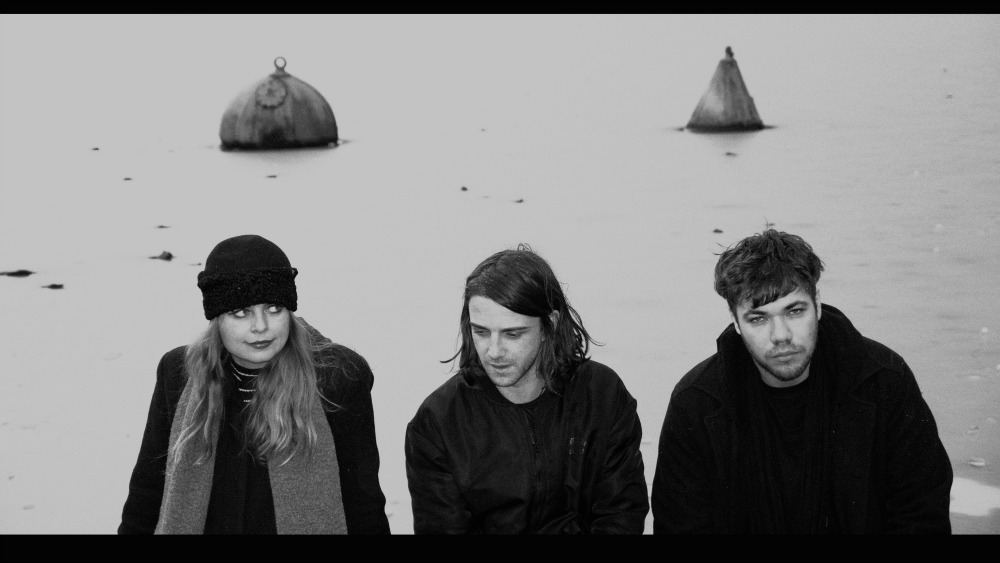 The Dunedin trio's sound is as cold as the former pharmaceuticals factory they jam and rehearse in.
Dreams and nightmares are a recurring theme in the dark cold wave of Dunedin trio Élan Vital. 
"Albatrum", a track that appeared on the Deep and Meaningful compilation a few years ago, is German for nightmare, and today they share "Dreams" from their debut album on Fishrider records.
Renee Barrance (keyboards, effects, vocals), Danny Brady (synths, drum machines, electronics, live mixing) and Nikolai Sim (bass) – who needs bass when you have so many keys? – jam and rehearse their dark synth pop at Dunedin's None Gallery, a former pharmaceuticals factory and strip club.  
Renee and Danny (who also plays in Death And The Maiden) first jammed in Berlin, where they were both living a few years ago, before each finding their way to Dunedin.
Take a listen to "Dreams" and read a quick chat we had with Renee.

Noisey: Do you remember your dreams?
Renee Barrance: I do. I remember this reoccurring dream where Martin Rev and Alan Vega were riding Falcor from The Never Ending Story but in the dream Danny was Falcor and Nikolai was riding a bike which flew along side , dressed all in white, covered in lights.
Why did you move from Auckland to Dunedin?
I went to a fortune teller and they spoke of somewhere cold and distant where rent is cheap and buildings are Gothic and I couldn't afford a ticket to Prague.
Have any venues or places been able to fill the hole left by legendary local venue Chicks?
Nothing that can compare with what Chicks had to offer. The quality of sound and the support and hospitality of the Chicks team is somewhat unrivaled. Danny gets asked the question often, especially from touring bands "where can we play in Dunedin?" so he thought fuck it, did a kick flip, bought a PA and started helping bands put shows on at None Gallery. The flipside to Chicks closing is that one of the previous owners Tom Bell has built an incredible recording studio in the space.
Do you still do a radio show?
Yes, I co-host a show on Radio One with Bianca (Strange Harvest, Embedded Figures) and Emily Berryman every Tuesday called Synthesize Me. It's heaps of fun, we often have guests curating special shows for us.
None Gallery been a pharmaceuticals factory and a strip club. What's it like now?
For the last 15 years or so None has been an artist run residential gallery, the focus has progressed from visual and sonic arts to what it is now, a music venue. It's evolution is reflected by it's occupants. It's still cold, it's still dark and it's still haunted.
How do you keep warm? Red wine? 
Dunedin is cold, you learn to dress for it.
'Shadow Self' will be available March on Fishrider Records.