The Nightcrawlers Remain an Obscure but Fascinating 80s Electronic Band
There's no new album retrospective or upcoming reissues but their music remains as mysterious and intriguing as ever.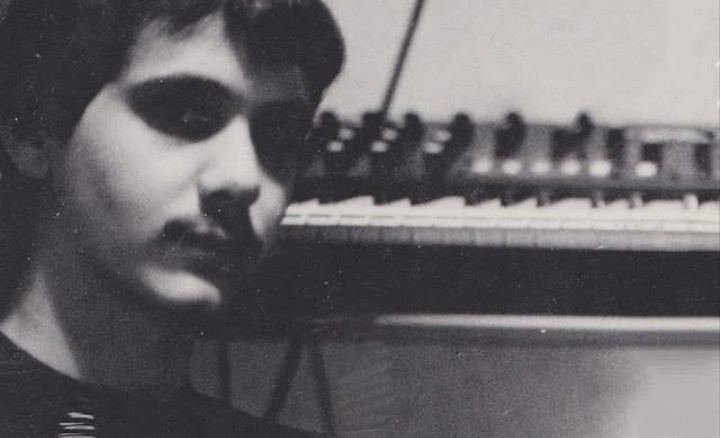 Despite having released three LPs and over 40 cassettes throughout their ten-year career, there is a pervasive air of mystery surrounding US trio The Nightcrawlers.
Largely forgotten in the annals of American electronic music, the band was formed by brothers Peter and Tom Gulch in Philadelphia in 1979, and played a kind of cosmic synthesiser music largely informed by the late 70's work of Tangerine Dream and Klaus Schulze.
The band developed and over their considerable body of recordings. were able to transcend the limited 'electronic' template, venturing into areas of deep ambient and experimental minimalism.
In 1981 the brothers recruited the considerably younger 22-year-old Dave Lunt to collaborate. This line-up would remain stable throughout their existence with occasional collaborators joining in live performances.
I discovered the band through the excellent Growing Bin blog and though the link to their second LP, Spacewalk, was dead, the small amount of information was enough for me to realise that I needed to hear more about them. I tracked down DJ Reptoid, a Canadian radio presenter who gifted me with a download for nearly the entirety of their expansive discography.
Finally being able to hear the Nightcrawlers, led to an ongoing obsession with them. Nothing else I'd heard sounded like they did.
I was able to contact the surviving members, Pete Gulch and Dave Lunt, recently via a friend of the band who posted about Tom Gulch's untimely passing on a synth forum.
Noisey: When did you and Tom start playing together? What was your original impetus for doing so?
Pete Gulch: We started playing toward the end of 1979 and put our first cassette together in 1980. I believe we called that tape The Fallen Sparrow. We had been listening to Klaus Schulze and Tangerine Dream and other electronic artists who were starting at the time. The music really struck a chord with us and couldn't get enough of it so we decided to try and do it ourselves.
Dave how did you meet and come to play with the Gulch brothers?
Dave Lunt: I don't know any more. I was having a really great time in the 80's! You know the saying "if you remember the 60s you weren't having a good time". It's the same thing for the 80s!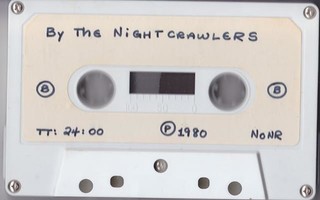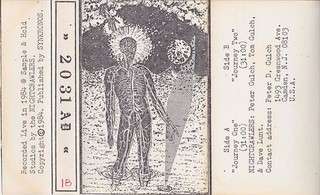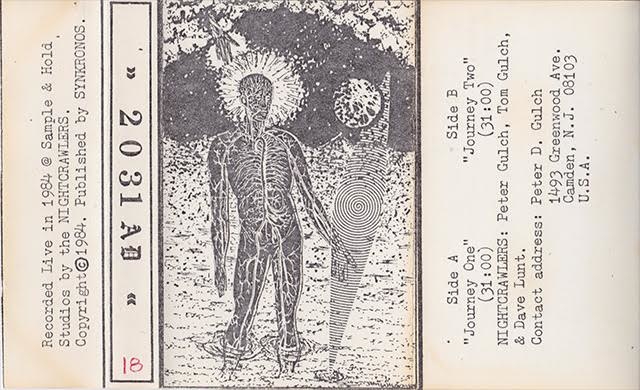 What were some of your favorite pieces of equipment?
Gulch: I liked the Roland D-50 a lot. It was easy to program and I liked the sound very much. The other piece of equipment that became very useful was a computer program written for the Atari ST. It was called "Realtime". This was one of the best musical programs for computer generated music that existed at the time and I used it quite a lot.
Was the cassette recording process different to the albums?
Gulch: I had a JVC portable boom box that could record cassettes. We would set the box up in the garage and put it in the record mode. We then played until the tape ran out. All the cassettes were live improvisations recorded as they happened. On Evening Repose you can hear live crickets in the background. The albums were all studio stuff with the usual process of multiple takes but most of the takes were recorded in one shot.
What was the creative process like for Nightcrawlers recordings?
Lunt: We just wanted to play space music and really believed that it was just as viable as popular music. Sometimes to get into the spirit Tom and I would get sensible before we started. Lighting always plays a role for me too. I always had my red or green light and we liked to play in darkened rooms. We would get together a few weeks before a concert and go over the music we were going to play. We played all day and all night until the pieces made sense. I still, in my mind, see the garage that we use to practice in seem to pulsate from the sound pressure of the sequences.
Who was responsible for the cover art on the cassette releases?
Gulch: The cover art on the albums was all done by Dave Lunt. There were no instructions. The cassette covers were a whole different story. Some of the covers were made by me, some by Jon Alderfer, some by friends. Once again, no instructions.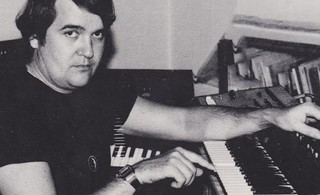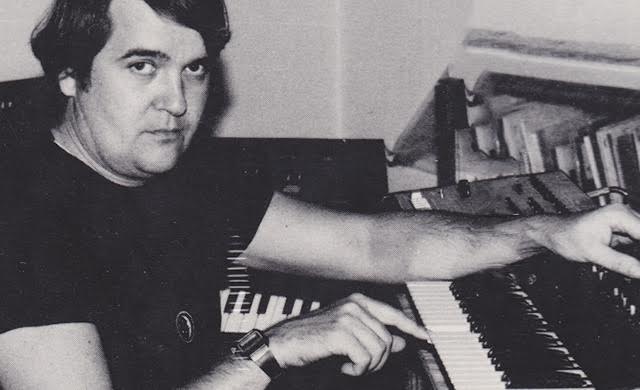 What was a typical Nightcrawlers live performance like? How long would your sets generally last?
Gulch: Well, first of all, we had to rent a U-Haul truck to get all the equipment to the venue. Our performances were live improvisations based on what we could remember from our jam sessions. We usually did two sets, about one hour each. If there was an encore, maybe about 20-minutes more. We rarely had a sound man. We just set up some speakers and an amp and away we went.
Lunt: The concerts were usually at colleges and churches (for the ambience and visuals rather than any reason associated with church). We didn't mind if people fell asleep during our concerts. As a matter of fact it was a compliment.
What kind of bands did you play with? Did you ever play with Charles Cohen / Ghostwriters?
Lunt: When I was playing doom and gloom new wave with Pretty Poison, we used to open for bands like the Psychedelic Furs, Lydia Lunch, Duran Duran and Modern English. I did play with Charlie and Jeff from the Ghostwriters a few times at the Painted Bride and a few Art colleges. I think the Nightcrawlers possibly played a few concerts with them too. Charlie and I have stayed friends for a long time.
What are some of your favourite Nightcrawlers releases?
Lunt: I really love the Space Walk LP. From the cassettes I would probably say Narcolepsis.
Gulch: I liked the more mysterious releases with the really laid-back sound such as 2031 AD and Evening Repose. I am an atmosphere person. I like really dark and mysterious atmospheres.
What brought about the dissolution of the Nightcrawlers?
Lunt: I left first and for me I was growing frustrated with the Berlin School of music. In order to play it correctly I felt that you had to do certain things, certain riffs and feelings to make the music sound authentic. You almost had to pigeon-hole yourself to achieve authenticity.
Have you continued to play music solo or in bands since?
Gulch: No. As I will be 70 years old this year, I am not as spry as I once was.
Check the Nightcrawlers discography here.
Like this story? Like NOISEY on Facebook.