Lucy McRae And Architecture In Helsinki Create A Biological Bakery in "Dream A Little Crazy"
Local art/science wonder child Lucy McRae created the band's new clip, complete with clones and synthetic biology references.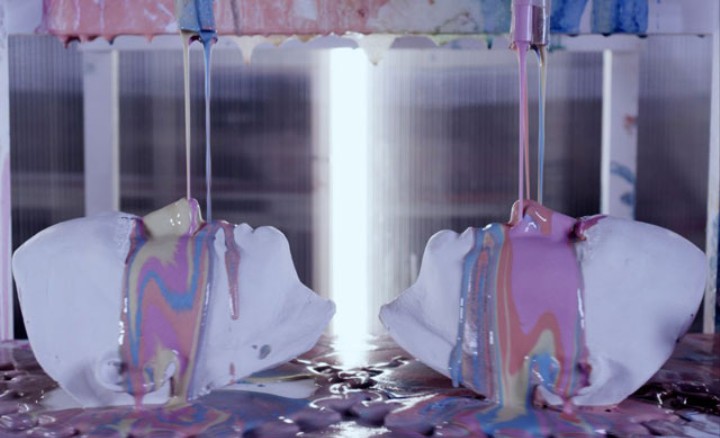 We don't know how you can take that much pastel paint and colourful foam and create something that isn't a twee mess, but they've done it. Look at is an offering from a team of anti-gloom futurists.

Check out Lucy's postabout the video on her website.