The Band Shirts of Camp Doogs
Camp Doogs is an outdoor music festival where like all outdoor music festivals you will find dudes in band shirts.
|
14 November 2014, 5:00pm
Photos by Tahlia Palmer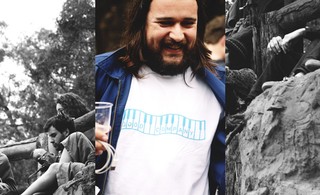 Camp Doogs is a camping music festival you haven't heard of unless you're a): from Perth b): know someone who is or c): have been invited to play. For it's second year it again took place on a large forested property near Nannup, Western Australia. The lineup featured bands from Western Australia, Melbourne, Tasmania and even Japan and included Peter Bibby and His Bottles of Confidence, Bamodi, Orlando Furious, Felicity Groom, Spermaids, and Mental Powers.
Though the weather was colder than expected we still managed to get some shots of dudes in band shirts.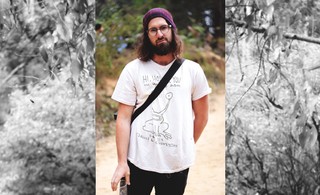 Anyone who wears this shirt is making a strong statement. Like, "I care very much/not at all for the history of this design, and by God do I own my love for the man who drew it."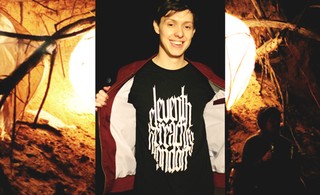 I used to watch this Perth band eight years ago and they've been kicking around with various line-ups since 2002.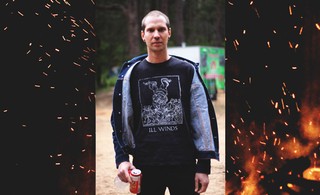 The shirt is of a mutual friends band in Germany, and when he told me this I exclaimed a little too loudly how cool that was. I was fairly sloshed at this point. The beer is mine. He doesn't drink.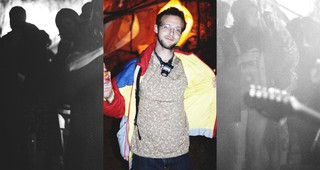 It's not a band shirt but dude you even kind of look like Keith Haring!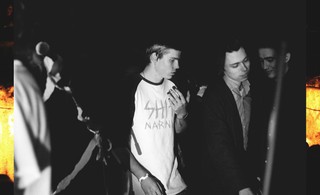 Shit Narnia are a trashy punk thing band that sounds like the result of having high speed internet while growing up in the outer- outer suburbs or the country.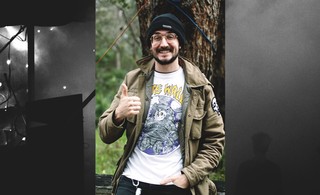 I had to contact him after the festival to find out what the shirt was because when I took the shot I was too intimidated by his stunning girlfriend. Turns out the band is Melbourne's White Walls.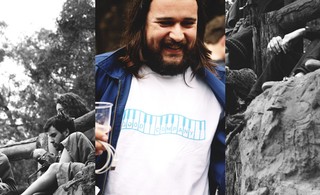 Again not a band shirt. Turns out they're a local vinyl importer and they throw parties. That's nice. Good rep bro.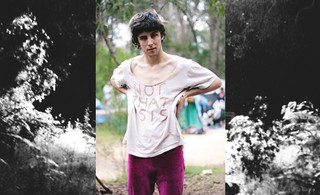 Originally it was going to say "free ISIS" on the back and "not that ISIS" on the front. He chickened out on the "free ISIS" part.
This is by an artist from Thailand. It totally could be a band shirt!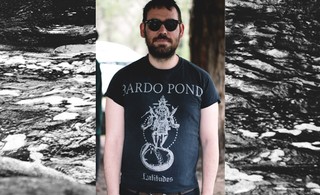 His passionate description lead me thinking that I would enjoy listening to this band. I have since discovered that I do, kind of, but there's only so far you can push that sort of witchy-psych-drone thing without it going in to pretty familiar territory, you know?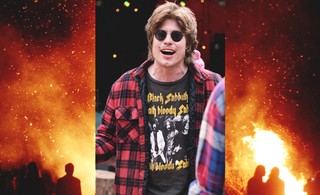 Check more of Tahlia's photography here.