#CarnKanye Calls on Kanye West to Perform at a Small Town Hotel to Help Out With Renovation Costs
The publicans of the Tatura Hotel have announced Yeezy will headline the "biggest bloody party" the town has ever seen.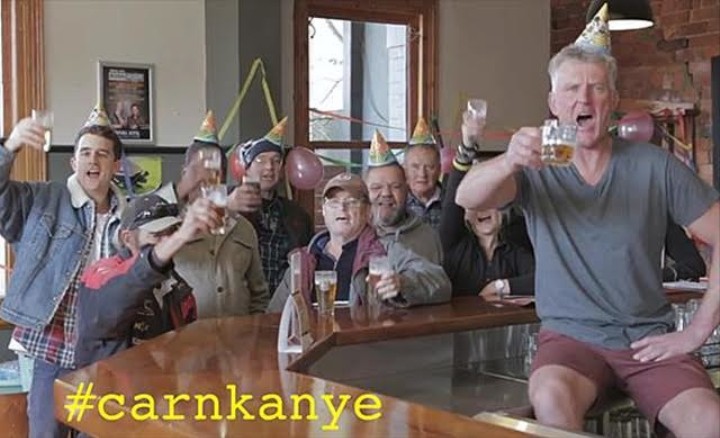 The Tatura Hotel has many things going for it; cold beer, friendly country town service, chicken parmigiana (available in two sizes) and a fiercely competitive darts team.
One thing missing is money for renovations.
But the pub, near Shepparton in Victoria's north, is hoping Kanye West can come to the rescue and have released a hilarious video calling on the rap superstar to help them throw 'the biggest party in town' if they reach their fundraising goal of $65,000.
The hotel first gained notoriety when it asked "the internet" to fund its renovation by paying to name its chicken parmigiana, pokie machine or ladies toilet. But it's stepped up the game with a #CARNKANYE campaign, through crowd-funding website, Indiegogo, where they are inviting the Grammy Award-winning Kanye to perform. With five days remaining the campaign has reached $31 000.
When asked why they want Kanye to play at the pub, Tatura Hotel part-owner Sue Ryan (whose husband Bugs hosts the videos), explains simply because it's Kanye. "He's big. He seems flavor of the month. We think he would get the most attention."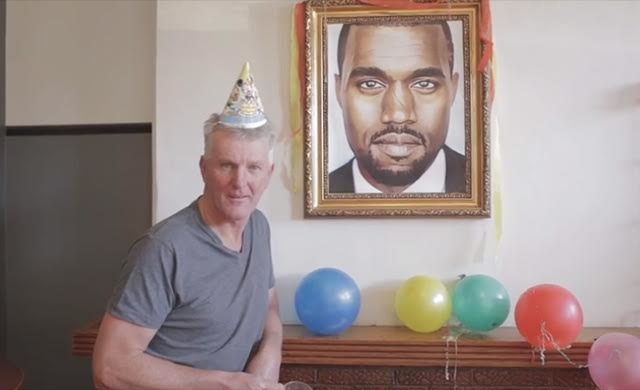 Of course it's one thing to have one of the world's biggest superstars perform at your small pub but accommodation, catering and entertainment has to also be factored.
"If he wanted to stay here, we'd certainly name a room after him but I'm not sure if Kanye would want to stay," says Sue. "There's another motel in town but I doubt he'd want to stay there either."
Sue says food and entertainment seem a little easier to manage. "I reckon he'd loved a piri parma and we could take him to see the footy."
Although the local football team the Bulldogs are struggling at the bottom of the ladder Sue says Kanye could act as a powerful motivating force in the change rooms. "I'm sure he would be good to have a talk to the guys at half time.
And of the local bands who would be the pick for the opening act? "I'm sure any local band would jump at the chance to play with Kanye. We are actually calling and trying to get Angry Anderson to play soon. I'm not sure when but we are trying to get some bigger names in the pub too."
Kanye and Angry sharing the same makeshift country pub stage. We can only dream (or contribute to a crowd fund scheme).