Learn to Dance Like Chela Right Now
Her moves are unparalleled. Bone up before catching the Aussie pop juggernaut on her Stateside tour.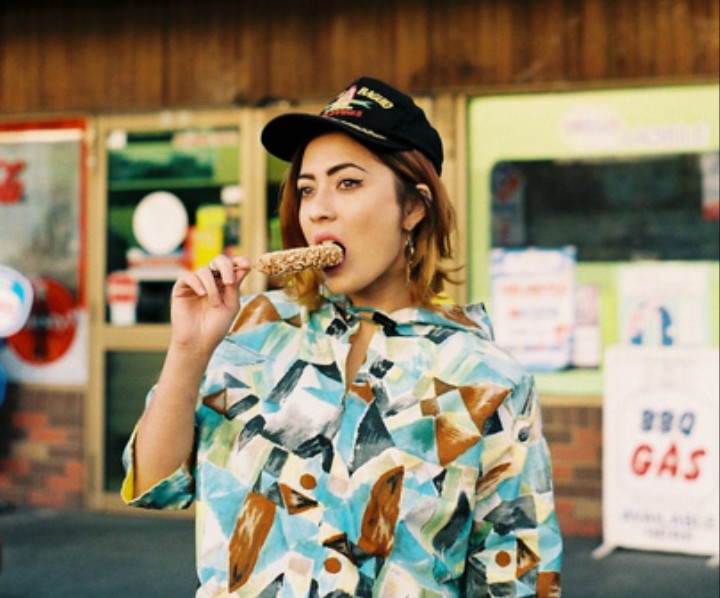 Bad dancing is one of my favorite pastimes. Honestly—it's extremely liberating and I like to do it in my kitchen, but also in clubs and at house parties, but sometimes I wish I could shake it like a Fly Girl (or Haim). Twerking is cheap, but throwing down like they did in the late 80s and early 90s is next level awesome. Luckily Aussie singer Chela, who currently lives in LA and releases on French label Kitsuné, knows the power the moves from that era hold. Above is an exclusive video of her dancing like a demon to a mini-mix she did pulled together to promote her last EP "Zero," which includes cuts from Aaliyah, Friends, Carly Simon, Search Blood Orange, Depeche Mode, and others.
Chela is officially the coolest.
She's unleashing this video it on the world to celebrate the beauty of dance, and also to announce her US tour with LA synth-pop dude Goldroom. Get on a slippery floor, learn the moves, go see 'em on tour.
Chela Tour Dates with Goldroom:
5.30 - San Francisco @ The Independent
5.31 - Los Angeles @ El Rey
6.21 - Delaware @ Firefly Music Festival
6.25 - New York @ Rough Trade
6.26 - Washington DC @ U Street Music Hall
6.27 - New York @ The Bowery Ballroom
6.28 - Boston @ The Sinclair
Related:
Haim's Regular Ass Dance Moves in "If I Could Change Your Mind" Are Perfect for Dancing Alone in Your Apartment

Crushing on LIZ: Here's Her Video for "All Them Boys"
Kim is Noisey's Style Editor and resident bad dancer and she's on Twitter - @theKTB