Detroit Post-Punks Protomartyr Are Heading Down Under For the First Time
It's probably a good time to look up the meaning for erudite.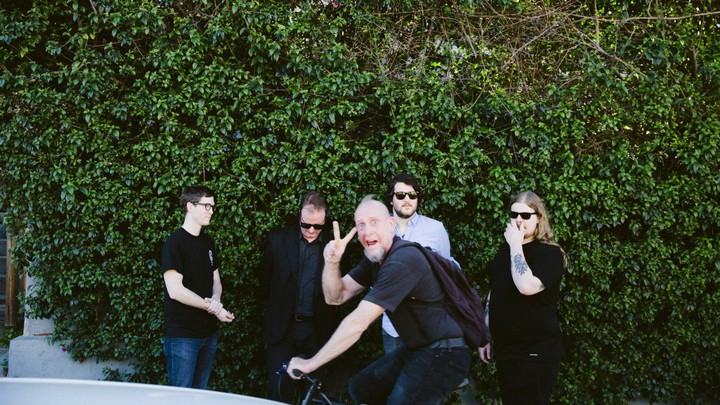 Photo: Daniel Topete
Joe Casey of Detroit post-punks Protomartyr had something to say when the band were sorting out their touring itinerary for 2018. "We better be touring Australia sometime in the next year. If it doesn't happen the band is breaking up", was the frontman's ultimatum. Just like the band's music the request was direct and non bullshit
Thankfully, someone has jumped online and sorted out some cheap flights and dates for the four-piece who are heading Down Under in early 2018 for shows in Brisbane, Sydney, Melbourne, Auckland, and Wellington.

The band will be touring on the back of their fourth album Relatives in Descent and playing shows with Mere Women. To say that we are excited is an understatement.

Check the dates below and cop their most recent video for "A Private Understanding".
Noisey presents Protomartyr AU/NZ 2018:
Feb 15 - Brisbane at The Foundry
Feb 16 - Sydney at Oxford Arts Factory
Feb 17 - Melbourne at the Curtin
Feb 20 - Wellington at Valhalla
Feb 21 - Auckland at Whammy