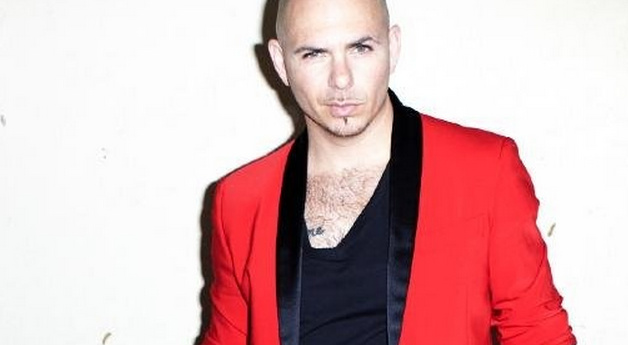 Pitbull goes acoustic, sort of.
Pitbull is many things—entertainer, rapper, mogul, charmingly shameless human brand, guy who once challenged Daddy Yankee to a debate on immigration reform—but above all else, Pitbull is not stupid. After damn near setting the template for big-room EDM-rap, it appears Pitbull is kind of over the sound, no matter how adept it was at making drunk young people get hype. His new single "Fireball," featuring known One Direction collaborator John Ryan, packs up the essentials of recent Pitbull—pulsing beats, lyrics so gloriously obvious that you can intuit the next line, a general sense of all-expenses-paid, no-shirt-no-shoes-no-problem fun—and sets up camp in some desert oasis where the Volitos flow like water and tropicalia, moombahton, low-pass filters, and big, dumb sax loops are never not having an orgy in a semi-sheer linen tent. Dale, motherfucker. Dale.
"Fireball" is the first single from Pitbull's upcoming album, which is titled Globalization, because of course it is.