Acrylics Follow Up One of 2016's Best Punk Releases With More Raw Weirdness
The Santa Rosa punks ply in a hardcore that matches bat shit intensity with loony outsider rock.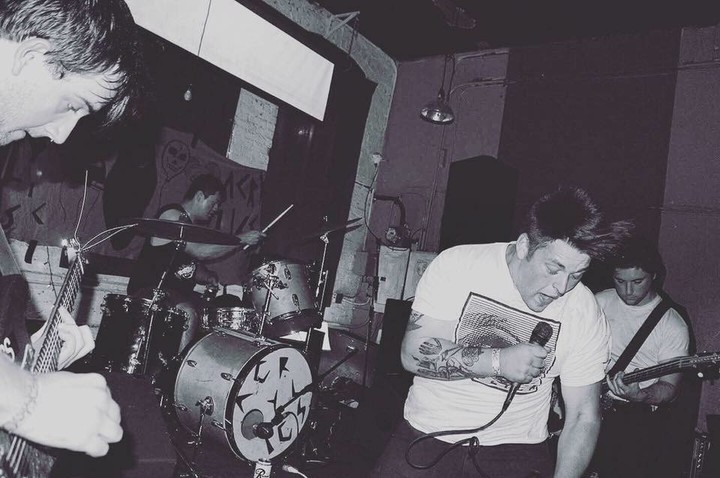 It's been a good year for kooked out punk rock and things look to be getting more bonkers in 2017 with the release of a new Acrylics record on Iron Lung records.
Led by the seemingly unhinged vocals of Mark Nystrom, the Santa Rosa band deliver a frantic take on hardcore that digs its heels into 80s and 90s punk and cracked outsider psych rock. This is music that seems inspired by Greg Ginn's guitar solos in "Can't Decide"and violent Heimlich manoeuvres. The label claims that it is music for wilding. I can't really argue.
The band's self-titled tape/12" EP was one of the best punk releases of the year and judging by "Despair", a track taken from the new record, things seem to be geared towards the same kind of pandemonium.
The band are about to head out on a 16 date US Mid West tour. If you live in that part of the world you can check dates and info here.
Image: Bandcamp

For Acrylics and other hotshot hardcore stream Tim Scott's radio show Teenage Hate.