Psico Galera's EP is the Angriest Italian Record of 2017
The four songs tap into the frantic energy and explosiveness of early and mid 80s Italian hardcore punk.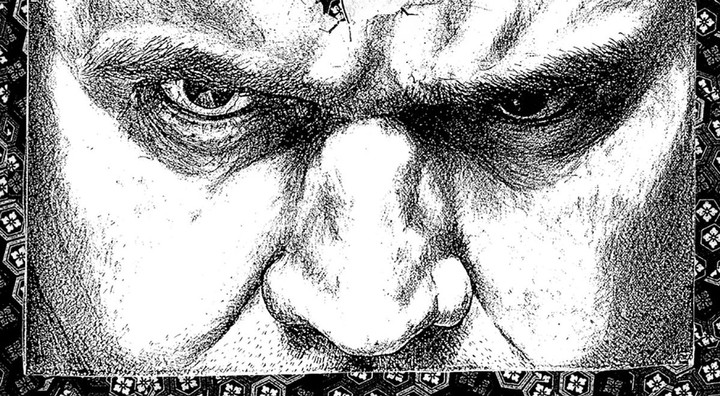 Look into those eyes. Rage. Like some cross between Marlon Brando's Vito Corleone character in The Godfather and a cab driver who's been asked for a short fare from an airport, they are eyes that bleed pure 'pissed-offness'. They're the perfect set of eyes for the cover of Psico Galera's debut record Senza Via Di Fuga.
The four piece features three Italians, who have appeared in Smart Cops, La Pivora and a rogue Canadian drummer from Career Suicide and Fucked Up. Psico Galera are a band who tap into the Italian hardcore punk of the early and mid 80s when bands like Negazione, Indigesti, Cheetah Chrome Motherfuckers, and Wretched played some of the rawest and loudest music on the planet.
Tracks like the opening "La Prima Volta" and "Mani Sporche" (Dirty Hands) are explosive bursts of ugly and contorted punk that sound like they could be ripping out of a Bologna squat in 1986.
Released on the great UK label La Vida Es Un Mus, Senza Via Di Fuga may be short but it's loud, fast and pissed.
'Senza Via Di Fuga' is available now on La Vida Es Un Mus.