Perverts Again Offer Some Career Advice: Join the Army
Listen to the Cleveland punk's new song "Get You Out of College".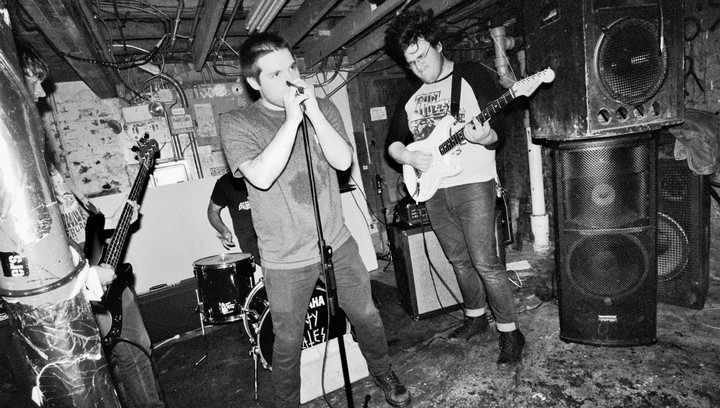 Photo: David MacCluskie
Perverts Again are here to bust you out of college and get you some real life experience. The Cleveland band, who feature members of Cruelster and KNOWSO, offer more of their snarky and sarcastic punk on new track "Get You Out of College". Taken from Friday Night Light, a forthcoming album on Total Punk, it's all about leaving university and enlisting in the military.
We always thought Stripes was a stronger movie than Animal House anyway.
Vocalist Alex Ward explains via email that the song was meant to offer some career and life advice for his brother. "It's about when disappointing people in your life, such as a younger brother, go off to college and all they do is post depressing stuff on Twitter and Facebook and memes about wanting to die. So you take matters into your own hands and force them to enlist in the military. It's a powerful song about how all roads lead to the military... if you don't watch yourself."
Apparently the band also have a novelisation of the album. So yeah, watch yourself.
'Friday Night Light' is available early 2018 on Total Punk.