I Can't Stop Thinking About This Giant 'Astroworld' Baby Head
It's been a few days but one element from Travis Scott and Kylie Jenner's daughter Stormi's birthday party is still haunting me.
|
12 February 2019, 11:25pm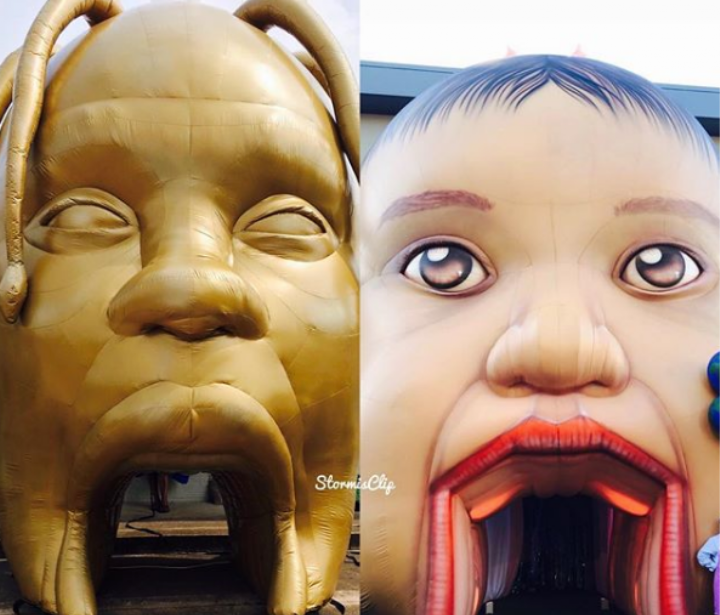 Kylie Jenner and Travis Scott celebrated their daughter, Stormi's first birthday over the weekend with an Astroworld-themed party. In typical Kardashian fashion, it was an over-the-top affair complete with giant pink teddy bears, carnival rides, and an exclusive performance of "Baby Shark" by Pink Fong. Cute! It also prominently featured a giant inflatable baby head entrance, which I now see every time I close my eyes.
It's been days, but I can't stop thinking about the Stormi head. I know what they were going for. The head looks just like the Travis Scott head from the cover of Astroworld, and you gotta stay on theme! But a giant baby head is just about the freakiest thing I can imagine. For a first birthday, no less! It was even creepier at night. Let's take a closer look: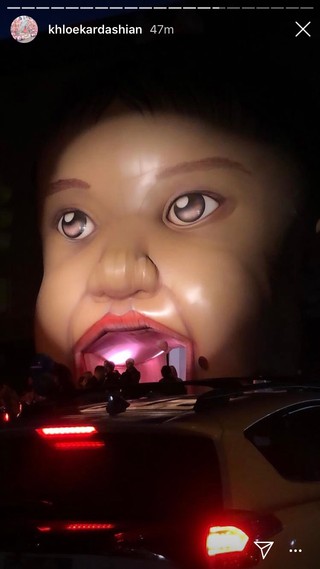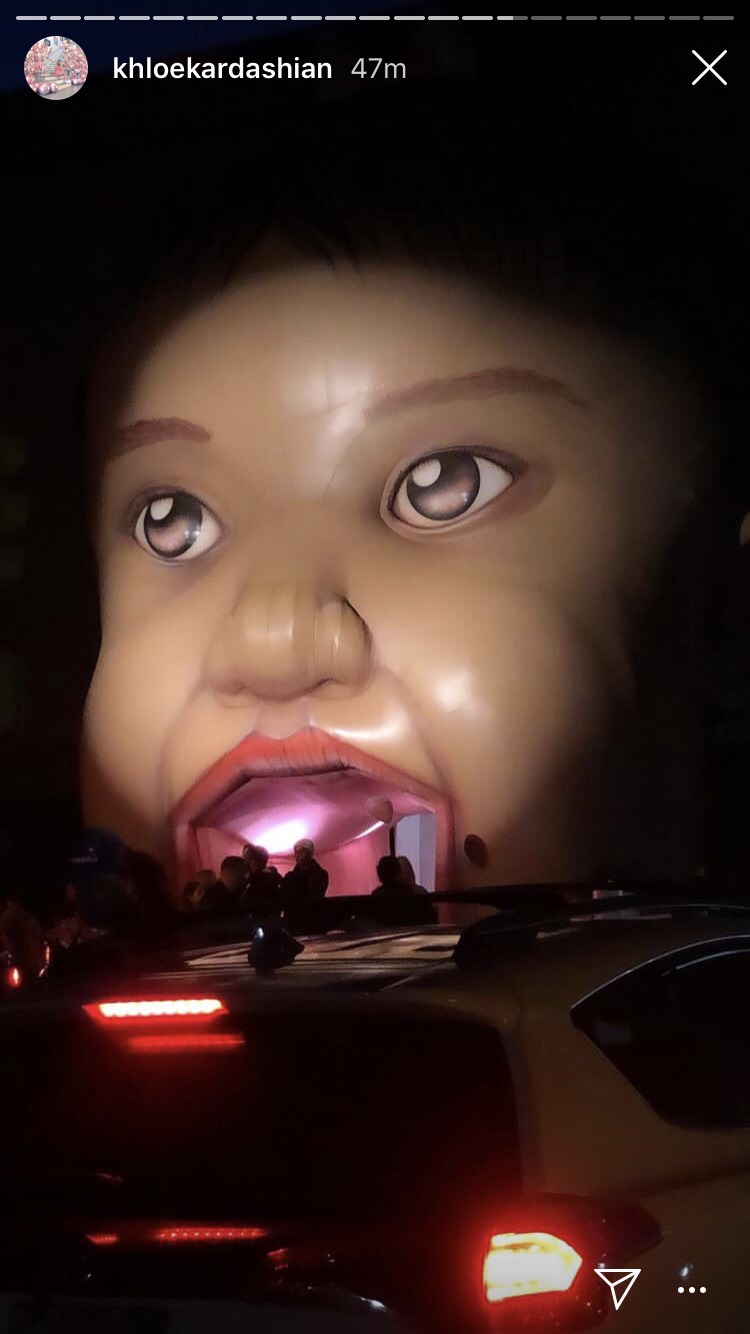 Where do you even go to get an inflatable that looks like your sweet child's head? It's just so detailed. Anyway, enjoy thinking about this when you go to sleep tonight!
This article originally appeared on Noisey US.