Style Rider: Jonny Pierce of the Drums Needs Melatonin and Hoodies for Hiding
Plus, they premiere two new live videos here.

Photo courtesy of the Drums, remaining photos by Jasper Rischen-Pierce
We'll give it to Jonny Pierce—he's got the whole haute hipster thing down. The frontman of the Drums knows how to rock a bomber jacket and bleach blonde hair without fail. Even better than his sense of fashion is Pierce's commentary—he's not afraid to be 'angsty' when talking about his Doc Martens (his sponsorship with them ended) or remember the time he scared passengers on a flight when he was drinking on Ambien. (Pierce has since changed his ways.)
In addition to his style rundown, Pierce (joined by musical partner Jacob Graham) will be playing shows as the Drums this month. Last year, the band released their breezy, 80s rock-inspired third record Encyclopedia, and with these new tour dates coming, we're praying to the music gods that there's some new music coming our way too. Pierce talks about his tour essentials below—along with some solidly entertaining anecdotes and dramatic fashion photos. Also, watch the Drums play "I Hope Time Doesn't Change Him" and "I Can't Pretend" below, filmed by Moshcam.
Continued below
Bomber Jacket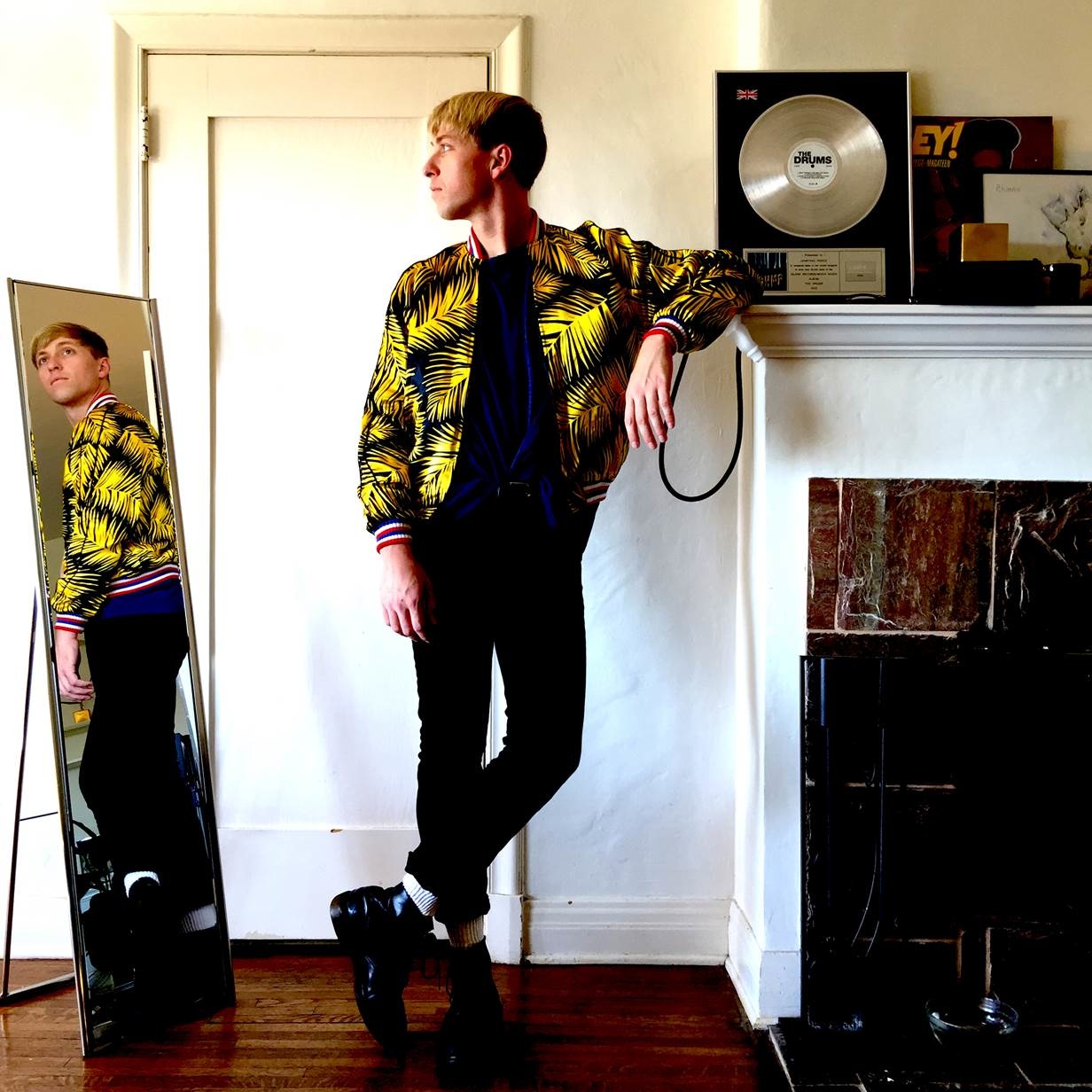 "For some reason, I can't escape the bomber. It looks good with virtually anything and has such a timeless, classic feel. Makes me feel tougher than I am, and comforts me. Lately, Hedi Slimane has been making me one-of-a-kind Saint Laurent jackets to wear. It's not essential to wear something so fancy and luxurious, but when you come from the dirty streets that I came from, it feels fun and exotic to wear this stuff from time to time."

Hoodie

"I didn't used to need a hoodie, but these days I almost always do. My blonde hair is a dead giveaway, so in order to hide I just throw on a hoodie! It's hot in a lot of places that we tour, so I have a trick where I cut the sleeves off and sometimes even the back, so all you see is the hood coming out from under my jacket. That way I'm not boiling hot but I am somewhat hidden. I get really shy sometimes."

Black Boots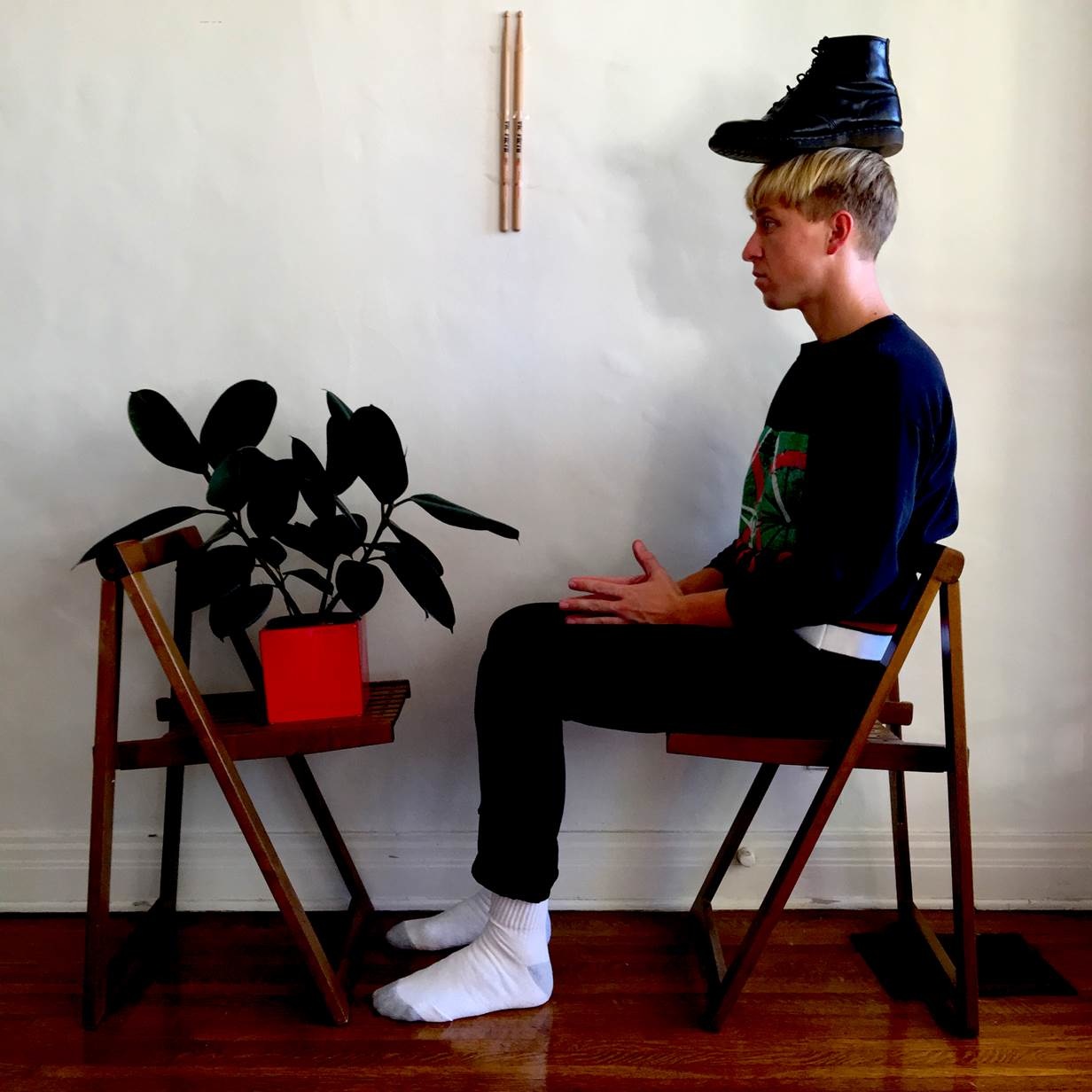 "I used to be sponsored by Doc Martens, but then they stopped sponsoring me. I still wear their boots, but I cut off the trademark yellow tag on the back of the boot. I'm so angsty."

White Cotton Socks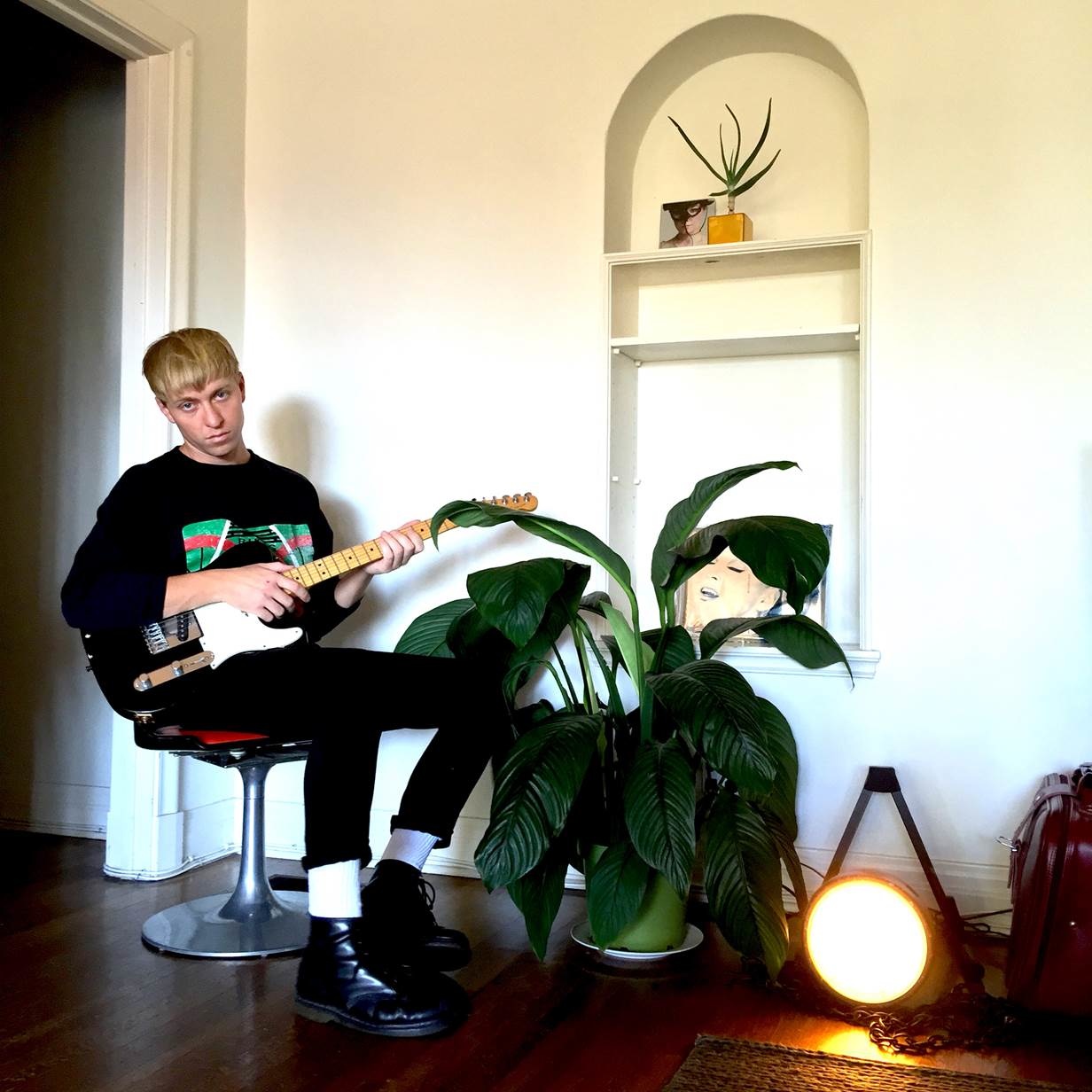 "I've always found it refreshing and also slightly sexy to throw a fine outfit off with some cheap ass cotton socks from Target. Makes the whole look a little more careless, but, like everything else, it is indeed thought out."

Melatonin

"I used to use Ambien to fall asleep on really long flights or sleepless nights in a hotel room, but it was pretty intense, and if I had a drink or two in my system, I would end up making a scene. One time in particular, I was on a flight to Europe and stole M&M's from the food cart then drank another passengers red wine in one big gulp. They watched in horror, and I made a 9-year-old girl cry. So I switched to a more natural, non-habit forming, non-immunity building drug—melatonin. Been smooth sailing ever since."
Follow Ilana on Twitter and catch the Drums live at NYC's Baby's All Right October 27 and 28.