Stream the New Hip Hop Mix From So Much Lasagna
It's taken the Melbourne producer four years to release four tracks but the wait has been worth it.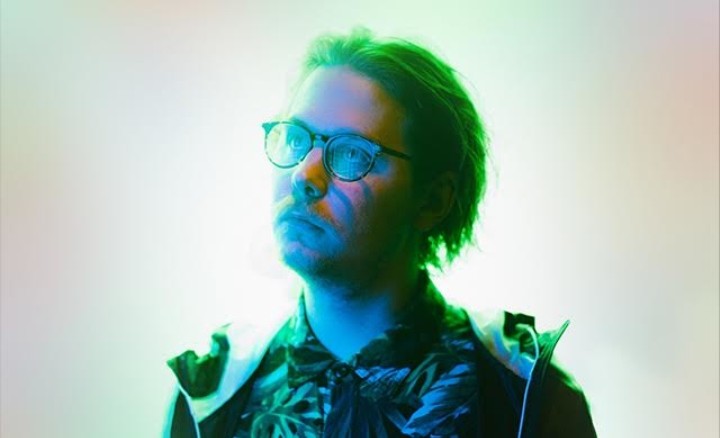 Ben Thomson is So Much Lasagna. The Melbourne based photographer, producer and rapper has just released Dream Diary, a four track mix-tape that's taken him four years to make. For the mathematically challenged that's a track a year. At this rate I'm going to be able to give my first born Ben's debut album as a high school graduation gift!
But jokes aside, when Soundcloud spits out so much hip hop that has little regard to quality or track composition, it's refreshing to hear music that comes with a considered and deliberate approach.
Inspired by Middle Eastern rev heads, spirulina, NBA action and classic and hazy hip-hop beats, Dream Diary is an ode to doing your own thing and not being forced to finish it until you know it's ready.
Guests on the mix include Daniel Elia, winner of Africa's Got Talent 2015, as well as up-and-coming rapper Yung Oolong, but it's mostly just Ben, doing his own shit, on his own watch.
We had a chat to him to find out more about the mix and what the hell he's been doing for the last four years.
Noisey: Four tracks in four years! Why so long?
Ben Thomson: I think that you should either spend ten minutes on something so it has that kind of raw energy and you're still personally pumped about it, or like a year trying to meticulously craft something. Anything in-between just doesn't work for me. But I have no idea where the time went! I'm definitely the slowest lyric writer on the planet. I come from the David Byrne School of mumbling things until you figure out what you're trying to say.
The Qatari Drag Racing inspired some of the songs. What is it about the racing do you dig?
My family's religion growing up was drag racing. We only went on holidays to places that were hosting drag racing events. There are a couple of Sheikh's that kept the NHRA alive and kept it moving forward when it's popularity was really waning. Al-Anabi racing is like the Miami Heat of the NHRA. I urge everyone to go a Top Fuel event at least once in their lifetime and feel a dragster vibrate your organs.
"Blue Irises" features Daniel Elia who performed in the Africa's Got Talent 2015 competition. How did he go?
Daniel's ceiling is unlimited. He won the comp because he rules at life. All the guys from Creative Rebellion Youth do. The only downside about including him on the EP is that his rapping is 20 times better than mine.
Australian hip-hop often gets a bad wrap (pardon the pun!) Is there any current Aussie stuff that you are digging?
I'm sure there's good stuff out there where people aren't rapping about ripping bongs and doing shitty graf and being racist on the train. But I mostly just listen to old Gong records.
Is your name in reference to Garfield?
I chose lasagne because it's the waviest of pasta and simple, and warm, and cheese. It just kind of sums up the music I'm trying to make.
'Dream Diary' is available for free download now.
Like this story? Like NOISEY on Facebook.