The Melbourne psych act deliver the first single from their long awaited second album.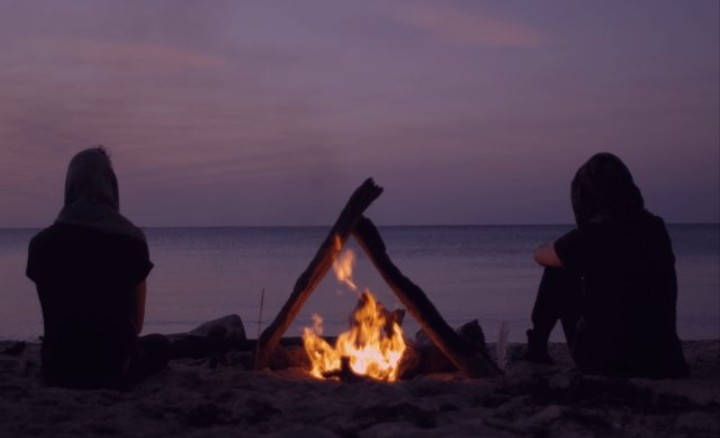 A naked woman washes up on a remote beach. Two shaman-like guys who look like they may have had a few sips of the acidic drink sit by a fire. A cherubic nature child and a guy stand on a rock. There's some close ups of the fire and a boob shot.
Welcome to "Out of the Acidic Drink (You'll Get hurt)" the unique vision/world of Pets With Pets, the Melbourne outfit led by Zayd Thring who are set to release their second album The Apocalypse Was Poorly Attended.
The video for the album's first single, directed and edited by Jake Houston Harris and shot on a Mornington beach perfectly captures the shimmery new agism of the songs heavy reverb and distortion.
The Apocalypse Was Poorly Attended, the long awaited follow up to 2011's Saturday Aquatic Pixie Acid, is one of those rare concept albums. A concept album about everything. According to the band it "draws on Darwinian and Ancient Astronaut theories tied in with most western theist creation concepts." Just one look at the video and you can tell this won't be a typical pop album.
"The Apocalypse Was Poorly Attended" is out soon on No Good Records.