You Could Call Emma Russack's 'New Friend' Resilient and Reflective, Or Just a Really Good Song
The lead single from the Melbourne songwriter's third album 'New State' sees her take a slight change in tack.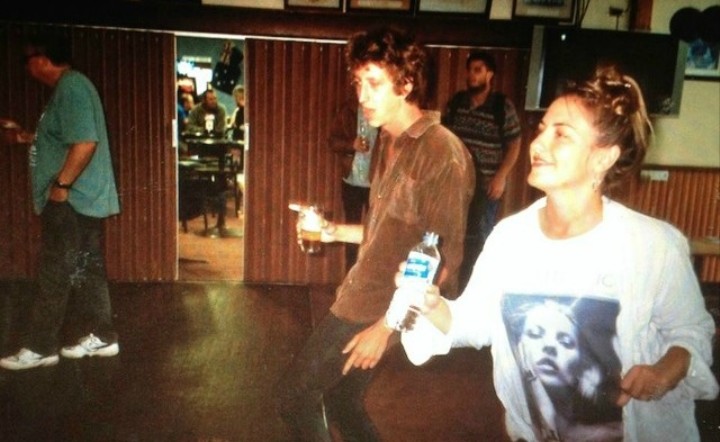 Emma Russack is back. But then, the Melbourne songwriter hasn't really been away, well as long as you don't count studying a law degree – which she describes as "pretty intense" – and working the last year at her aunt's restaurant in the country town of Woodend. She tells us that she's also taken up boxing.
But during this time, Russack has also managed to play the odd gig as well as record her third album New State, which is set for release June 10 on Spunk.
The new album, which follows 2014's You Changed Me, sees a slight change in tack for Russack, with a new producer in John Lee, a proper studio and Emma getting the guitar reigns back.
Listen to "My Own Friend", the lead single from the album and read a quick chat we had with Emma.
Noisey: "My Own Friend" and it's sentiment sound quite mature. Is it something that has come with personal and musical growth?
Emma Russack: Thanks! Yes, well it was over two years ago that I released my last record. And a lot can happen in two years. With this song (and with this latest record), I don't think I was as concerned with it sounding 'a particular way' as I have been in the past. I would often write silly genre songs to avoid being tagged a 'misery guts' by music critics and I'm not sure that was overly helpful to my musical and personal growth. So, yes, I guess I am just really, really mature now!
It opens with the line "I have become my own friend"." What do you do on your downtime?
I really excel in the downtime department. I mean, I don't lie around in bed or anything - I like to get outside and run or swim or cycle or dance! And of course there's always washing and cleaning and cooking to do at home. I think being single for the past 4-years (wtf?) has really pushed me to become independent, and more responsible. I also have a very healthy social life - that helps keep me sane. Basically, I wrote the song about feeling grateful for the life I have. I'm just ridin' the wave.
'New State' will be available 10 through Spunk.