Do You Want to Buy an Instrument on Craigslist? We Can Help
By Noisey Staff
Are you looking for a new instrument this summer? Want to find something affordable and at least marginally usable? If only there was a centralized place on the Internet that listed everything for sale in your neighborhood. Oh wait, Craigslist exists. If Craigslist seems daunting to you, that's probably because it is. There are pages and pages of listings on the musical instrument category just from today, many of which offer decent bargains. But for every seemingly good buy there are three posts that will repel you, due to the questionable quality of the items, steep prices, or wordy, absurd descriptions. Fortunately, we've compiled a sampling of both the best deals and some of the worst, for your education & entertainment alike.
1. 1950's Martin Ukulele, $950, Greenpoint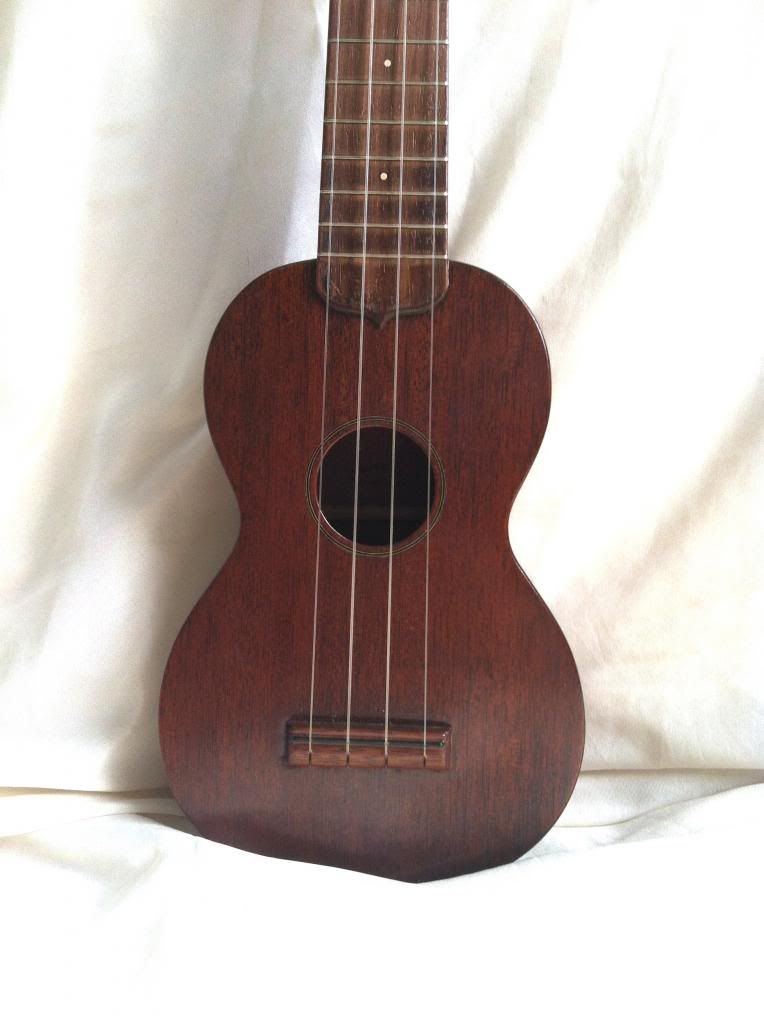 So this seems pretty cool. The ad doesn't offer much info, but it's apparently in "great shape" and sounds "very nice". Does $950 seem a little steep to you? Think about it this way, every skilled uke player had to start somewhere. It's a small price to pay to fulfill your fantasies of being
Zooey Deschanel
.
What, you don't know what chakra forks are? You must be in need of some major healing. According to the poster, these colorful little forks "unblock energy in and around the body" and "when played together over the body, they create a series of overtones that help you relax and centre yourself." And $100? That's pocket change, considering these chakra forks bring your body back to "a harmonic resonance pattern." Oh, and it comes with a pouch.
Major complaints about this one. First of all, there is no picture of this Steinway Model B (which is a grand piano, in case you were wondering) and instead there is only a huge, intimidating block of text that covers a wide array of inconsequential topics. There's a description of the different guys who maintain the piano (Juan, Alex, Eddie...I feel like I really
know
them by the end of it) and very detailed information about the instrument. The seller even invites us to take a ferry ride with him. It all feels too intimate for an ad that can't even bother to provide any visual accompaniment. Especially when the price of this piano is pretty much equivalent to your college tuition. Seems a little absurd when there are
$200 pianos galore
.
If you were appalled by the last one, this isn't much better. Yes, you're seeing this right. This is just the neck of the banjo. And it's $750. For the neck. Of a banjo.
Damn, look at this gem. This super cheap guitar is spruced up with some fun decals. The Bud Light logo especially; it evokes everyone's favorite watery alcoholic beverage. Maybe if you're in a band, you can work something out with Budweiser and get money for product placement at your shows. Take advantage of this.
Suppose you don't even know how to play an instrument yet? That Bud Light guitar is just going to get dusty in your closet if you remain musically illiterate. Well, good news. This is Mario. He wants to teach you how to play flamenco guitar! He's also down just to talk about guitar. Or even set up a flamenco show for you and your friends. And there is no price listed, so apparently it's free. There are videos of him playing
here
. Hit him up on Skype before he moves back to Spain in August!